Did you know that geographically speaking, Rovaniemi is one of Europe's largest towns and approximately 63,000 Finns call this region home? Around 12,450 Reindeers also do the same.
As the Capital city of the Finnish Lapland, it plays a vital part in the investment of high quality and sustainable living environment and tourism sector - making it a unique and genuine destination for any travellers' adventures.
From inside the urban city to the surrounding Lappish forest, Rovaniemi's landscape is decorated with countless fells, forests, lakes and rivers entwined with history, culture and heritage waiting to be explored.
Outdoor enthusiasts, romantic weekends and authentic cultural experiences will highlight your vacation and we are delighted to share these with you.
The Northernmost Territory of Finland
---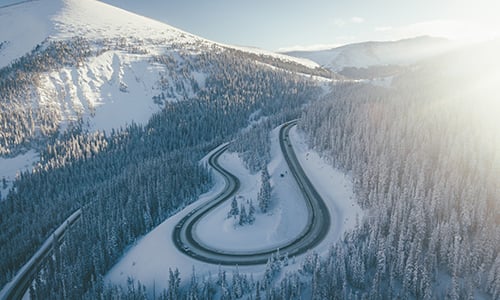 Drive through the winding roads of Finnish landscapes
---
Lapland is a beautiful region located in the northernmost part of Finland. The area is excited by vast pristine wilderness, an abundance of wildlife, spots of isolated villages and a sprinkle of magic.
Known for being the adventure capital of Finland and the home of all things Christmas, one of the regions main appeal is the diverse contrasts between summer and winter and the adventures that entail.
The Finns are blessed with a golden cast of 24-hour sunlight during the summer and the opposite of long dark nights, frosted with a white blanket in the winter. What is not to love about this charming place?
Welcome to the Finnish Lapland, the land of the Northern Lights, the Midnight Sun and Santa Claus!
What to know about Finns?
---
They love all seasons including the snow!
---
Did you know that Finland has two national languages; Finnish and Swedish? Most Finns are bilingual with an extensive number also speaking the English language.
Known as warm, kind and also straight to the point, Finns have a delicate and protective relationship with their home, wildlife and their lands; and ask the same from their visitors.
Importantly, the Finns are not alone. The northern region of Lapland is the heart of the Sámi homeland. The cheerful indigenous people celebrate their rich colourful heritage, local folklore and endangered language with all who wish to seek.
Their culture is also highly centred around Reindeer herding, which boasts as a popular factor that entices families and children to the Lappish region.
What Booknordics.com loves about the Finnish locals is that they describe the Rovaniemi area as having eight seasons. That's midwinter, snowy spring, spring, summer, harvest season, autumn leaf colour, first snowfall, and Christmas.
And, all 8 of them are our favourite.
The Capital of Finnish Lapland
---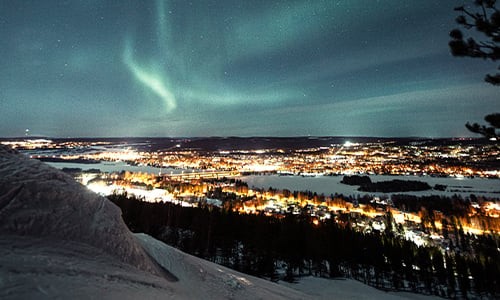 Enjoy breathtaking views of the city lights from all around
---
Rovaniemi, the capital of Finnish Lapland, is located right on the Arctic Circle and is recognized as the official hometown of Santa Claus.
Approximately 10km from the city airport and 825km from Helsinki - it is within close reach of the major international travel hubs and offers a variety of possibilities to all traveller types.
As a relatively small town, walking will allow you to visit its many wonderful attractions whether inside the vibrant city or within the Arctic wilderness that surrounds it. Adventure choices are endless.
Crossing the Arctic Circle, popular for the whole family, is possible in Rovaniemi and takes place directly in Santa's village. Additionally, it is the only place in the world that it can be achieved from underground - something extraordinary for your Lapland holiday.
The Best Time to Visit Rovaniemi
---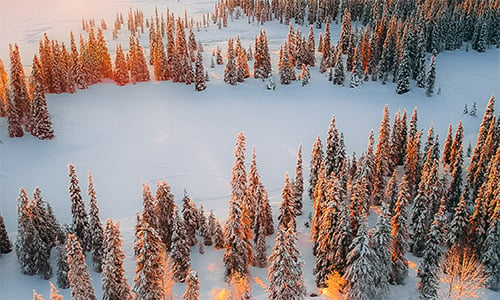 Endless tundra awaits near Rovaniemi
---
Known for being a fairyland for adventure travellers and curious individuals alike, Rovaniemi, in all winter months, has a large selection of day tours, safaris and overnight excursions available to the avid traveller.
During an Arctic winter running from October until April, Rovaniemi is fuelled with chalk-white snow, crisp fresh air and the lights that play on the sky's surface. Snowshoes, skis and snowmobiles are awoken and an arctic wilderness paradise presents the perfect playground.
Scientifically speaking, from September to October and March to April, especially during the equinoxes, the auroral activity is at its best and chances are enhanced.
For us, there are no singular best months to visit Rovaniemi, as in our experience all are priceless and we encourage you to try them all.
Holidays to Finnish Lapland
---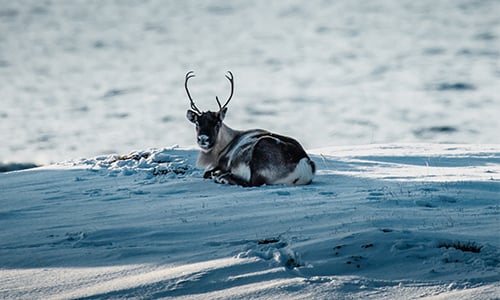 Witness the stunning wildlife in the Arctic wilderness
---
Rovaniemi is quite accessible and easily reachable when travelling from abroad. It is home to an international airport offering direct flights as well as connecting flights and other options.
Alternatively, you can opt to travel to Finland's largest airport - Helsinki, and then travel onwards to Rovaniemi itself.
From Helsinki airport, you can take a direct plane to Rovaniemi or, if you prefer the scenic route, other options include train, coach or even a car. The journey may be much longer than a short plane ride, but the rolling landscapes are outstanding and definitely a ride not worth missing.
Booknordics.com offers all options to you as a traveller. Why not check out our flights' page or our rent-a-car deals. Whichever you will choose, we are here to help.
Top Rovaniemi Vacation Bucket List
---
Let's explore some of the incredible experiences you cannot possibly miss when holidaying in Rovaniemi.
1. Hunt the Northern Lights in Lapland
---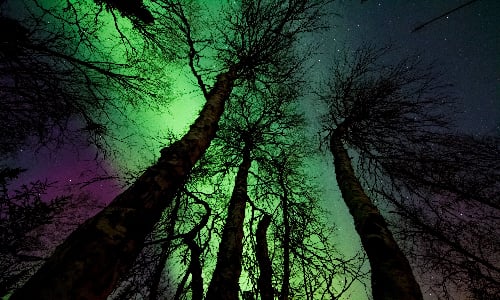 The Northern Lights are dominant in Rovaniemi
---
The Northern Lights, or commonly referred to as Aurora Borealis, is a unique phenomenon that should be on everyone's bucket list. Given its beauty, thousands of adventurers seek to find it yearly and Rovaniemi provides the perfect spot.
For those unaware, the lights are a display of natural dancing colours cascaded across the Arctic sky and are mainly visible on dark, clear nights. They are produced when solar flares from the sun or solar winds are released and the particles interact with the earth's atmosphere.
Believed to be the sparks whipped up by the Fire Fox tail, or the coming of bad news to expectant mothers - the Northern Lights have stemmed both mystery and legend through the ancient times in Finnish Lapland. We have dedicated our Introduction to the Northern Lights blog to greet you with more interesting knowledge on Aurora Borealis.
Rovaniemi offers excellent and authentic experiences to stand in awe whilst tasting the freshest air. Travellers can venture out into the unspoiled wilderness, relax around the frozen lakes circled with endless tundra and breathe in the electric lights of the sky.
Not forgetting the campfire of course - you absolutely must taste traditional Lappish sausages and blueberry juice with your friends, we highly recommend.
2. Go On a Typical Lapland Husky Tour
---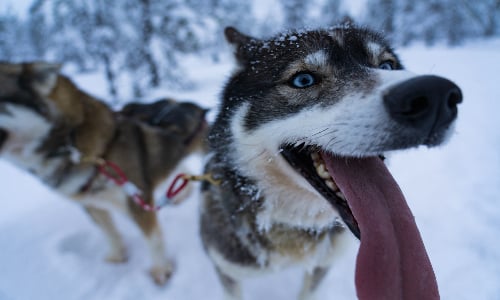 Make friends with these energetic and lovable dogs
---
These lovable dogs are waiting eagerly to spritz you through pristine snow-covered Lappish forests and cross over iced-closed lakes for the adventure of a lifetime.
Imagine meeting the friendly huskies, learning all about their important historical significance in the Finnish lands and why they really are a man's best friend, before being darted out into the wilderness with only the sound of the snow crunching below.
Feel your heart pound as you sit on a sled lead by an experienced husky team or become a musher yourself and one with nature.
Need we say more?
3. Try Out a Snowmobile Tour
---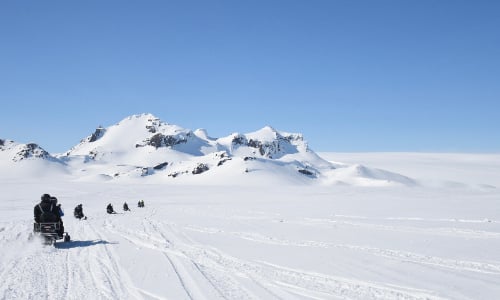 Enjoy a thrilling ride across the frosted landscapes
---
If you're looking for a speedy motorized snow adventure, Rovaniemi has that covered. Embark on a thrilling escape to the wilderness and dive into the extraordinary Finnish landscapes.
Cross frozen rivers, swamps and tall hills and witness white-covered tundra giants in the snowy forest. Take the driver's seat and be engulfed by some of the most beautiful scenery the world has to offer.
Perfect to feel the wind in your hair and the frosted air on your face.
4. Go Hiking in Majestic National Parks
---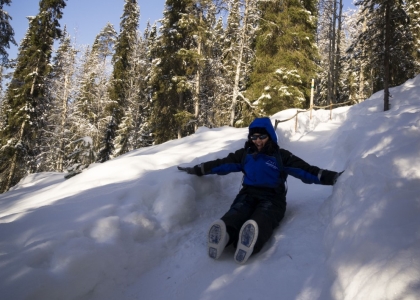 Why not take a break and have some fun during your hike?
---
Rovaniemi is a dream-come-true destination for hikers.
With a landscape so rich in natural wonders, hiking is an everyday activity for adventurers in the winter.
Experience the beautiful Arctic Korouoma Canyon on snowshoes, admire the famous Auttiköngäs Waterfalls, enjoy the panoramic views over the southernmost summits in Pyhä-Luosto National Park and witness the overwhelming tranquillity of the beautiful forest areas overlapped in white.
5. Relax in a Finnish Sauna
---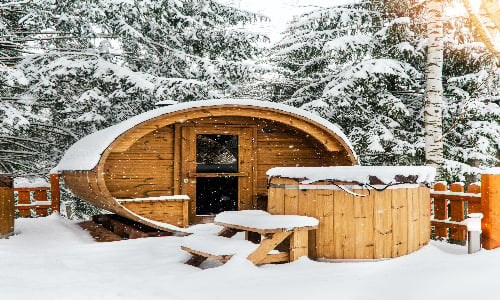 What better way to experience the Finnish wilderness
---
It is said that the sauna is one of the most authentic Finnish experiences you can do when visiting Finland. As an essential part of the Finnish culture, it is irreplaceable by other things and a must-do on your Lapland holiday.
Did you know, the Finns believe that dipping in icy lakes and rolling in the snow is good for blood circulation and that it is a place of spiritual and physical cleansing? At Booknordics.com, we totally agree. What do you think?
There are many ways one can experience saunas in Rovaniemi, we invite you to experience the beauty of Finnish culture and let the sauna's gentle heat invigorate you.
Unwind in an arctic forest log sauna and relax in a hot tub while you gaze up to the Northern Lights. Experience the uniqueness of a floating sauna on the Ounasjoki river with a traditional open fire picnic. Or sit back in a lakeside wooden sauna with the mild steam warming you up and the Midnight Sun illuminating the night.
6. Challenge the Arctic in You: Try Ice Floating
---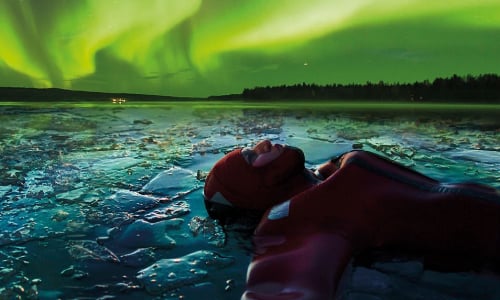 Are you ready for an Arctic adventure?
---
Ice floating is a must-do activity in the Nordics and a popular tour in Rovaniemi.
Dressed in a floating suit, you will step into the icy lake and drift silently into the calm waters. Hearing only the simple hum of your breathing, you will immerse yourself into the pure water, allowing your mind, body and soul to fully relax.
The chill of the frozen lake engulfed by snow-covered trees offers you an Arctic experience of the magical Northern Lights in one of the most unique ways.
7. Have Fun in a Reindeer Sleigh Ride Tour
---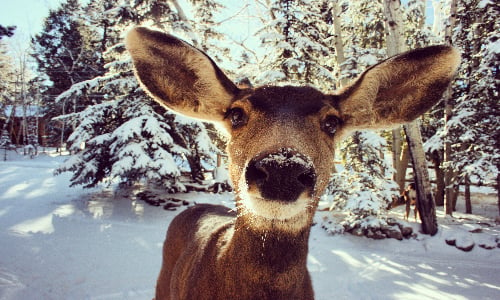 Learn all about these adorable animals
---
Venture into the wilderness, hear the melody of winter and see the beautiful landscapes of the Arctic Circle on a wonderful Reindeer safari.
Relax in a comfortable sled, cuddle up close to your loved ones, ride over snowy terrains and enjoy this magical journey through the Reindeer's backyard.
Afterwards, enjoy a coffee with a cinnamon bun, freshly prepared on a cosy campfire by your personal reindeer herder and listen as they share stories of life with these beautiful animals.
Admiringly perfect for families, friends, and groups.
8. Experience Lapland´s Winter Wonderlands
---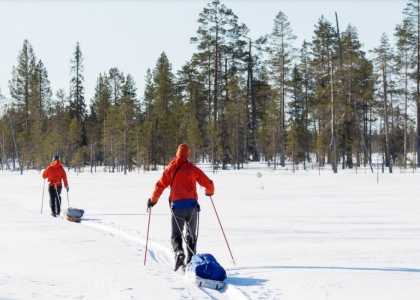 Test your energy skills in the Lappish wilderness
---
Explore the variety of winter wonderlands that the Finnish Lapland has to offer; experience the best of the Pyhä-Luosto National Park and the Arctic nature.
Are you the energetic type and long for an active adventure? Why not spend three magical nights in a winter tent under Lapland's starry skies, often lit by the magical Northern Lights.
Embark on a multi-day ski and snowshoe tour that tests your skills and takes you across the unbroken snow of the vast Aapa bogs and through the beautiful ancient forests.
Learn how to survive in the vast Arctic - the ideal tour to experience and prepare you for the glorious winters of Lapland.
9. Visit Santa Village Rovaniemi
---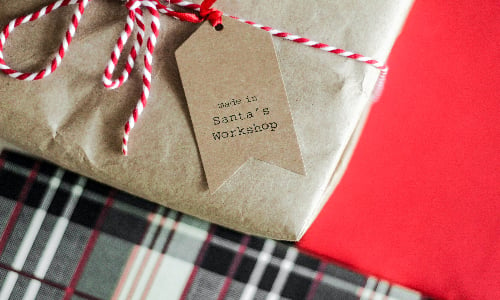 Send some love from Santa's very own workshop
---
As Rovaniemi is Santa's hometown, it is a must to visit Santa's village and experience a once-in-a-lifetime mystical adventure.
Discover Santa Claus's secrets and meet his trusted helpers; feed his magical reindeers and watch the illuminating Aurora dancing in the sky; explore the wilderness sledding with huskies and board a reindeer ride through snowy forests, or simply meet the man himself.
Did you know you can visit Santa either at the Santa Workshop in the local post office or in his Santa Quarters in the Santa Clause Village? Even better, he's there all year round, waiting for you to drop off your Christmas wish list.
10. Check the Amethyst Mine
---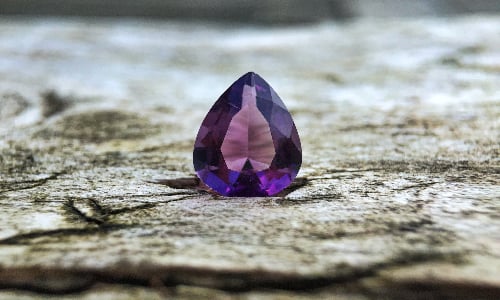 Lapland is full of hidden gems
---
This enchanting place is an attraction for many visitors yearly.
Holding superb views of surrounding nature, beautiful high-topped forests and ancient mountains, the Amethyst Mine is a wonder to behold.
Formed over 2,000 million years ago, the mine is the only active amethyst mine in Europe. It offers adventurers not only the chance to learn about the geology, history, and properties of the amethyst but to dig for the beautiful gemstones themselves.
Travel to the wonder by electrically assisted fat-bike, offering breathtaking viewings from the top of Lampivaara fell and over the Pyhä-Luosto National Park.
Ever fancied yourself as a miner? Here is your chance.
11. Discover the Nordic Nature on a Ski
---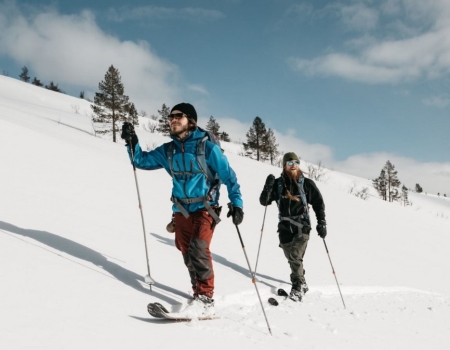 Ski whilst surrounded by breathtaking scenery
---
Skiing adventures in Rovaniemi are an excellent way to discover nordic nature, learn about fauna and flora and fulfil your adrenaline side.
Forest skiing is one of the Rovaniemi local's favourite winter exercises and is also popular among tourists.
Feel the excitement on Altai skis of exploring untouched parts of nature. Guide yourself through hilly terrains, snow-topped forests, glittered lakes and reach scenic lookouts that are otherwise unreachable by road.
A great example to discover nordic nature in a traditional Finnish way.
12. Hike Through the Snowy Forest with Snowshoes
---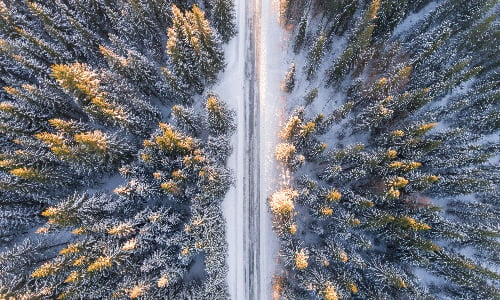 Endless tundra awaits in Rovaniemi
---
Out in the Finnish wilderness, you can explore beautiful areas with snowshoes, making it a fun way to play in the snow.
Learn more about the Lappish nature, trees, flora, berries and reach some of the best places to witness the most magical views.
It is also a great way to find secret spots to witness the Northern Lights as the show cascades over the forests, giving you a colourful backdrop to your snowy adventure.
Nestle together, drink warm berry juice and taste delicious gingerbread biscuits as you hear the tales and stories of Lady Aurora.
13. Try Out Ice Climbing
---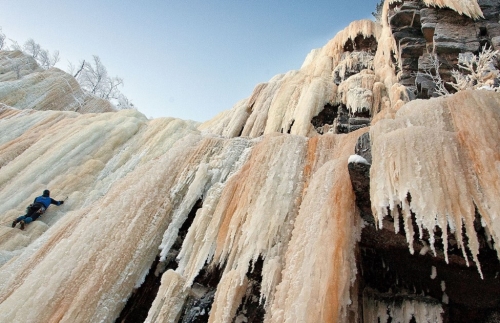 Get your ice climbing gear and let's go
---
Embark on an unforgettable trip to Korouoma Canyon and Nature Reserve for ice climbing.
Korouoma is an ancient fracture valley in bedrock, dating back millions of years, and is where some of Finland's mightiest icefalls are found. The valley is 30 km long and at its centre forms a magnificent gorge that drops over 100m below. An incredible view to the traveller's eye.
You can hike down to the canyon and experience ice climbing in its wonderful areas. The Korouoma area is also great for cross-country skiing and snowshoeing. We recommend booking with an experienced guide and combining multiple activities on the trip. That way, you can tick numerous things off the bucket list at once.
So keeping that in mind, try out the fascinating world of ice climbing near Rovaniemi.
14. Drive your ATV vehicle through the majestic Lappish scenery
---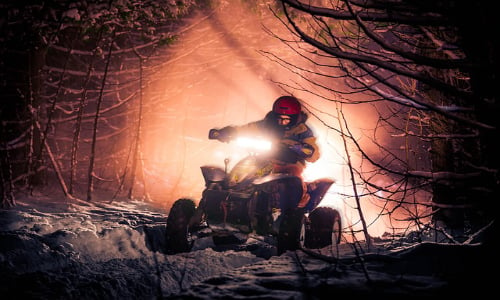 ATV adventures are popular in Lapland
---
Are you looking for more motorized fun? Rovaniemi and its spectacular surroundings are calling out to you.
With thrilling ATV and quad bike adventures available during winter, there are no excuses for not booking a snowy ride.
Embark on an ATV or quad bike from the ice-glazed lakeside and through the mystical Arctic forest, experiencing the beauty of Rovaniemi's glassy landscapes embedded with the most scenic nature up close.
A perfect end to an adrenaline-fuelled ride; resting with a warm beverage at a secret spot in the Arctic Circle, underneath the Green Lady as she warms the sky.
14. Give Fatbiking a Try
---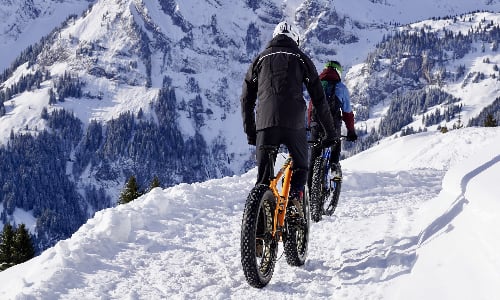 Ride to the top for the best views
---
If pedalling is more your style, then look no further than a fatbiking expedition in Rovaniemi.
Escape the bustling city and head for the silent forests for a different kind of adventure, guaranteed to keep you smiling.
Appreciate the quietness of nature as you embark on a fun-filled cycling tour in the picturesque Arctic with your friends.
Do not forget to bring your camera, these views are worth capturing.
See more about the fatbiking options here.
15. Try Horseback Riding on Finnish Horses
---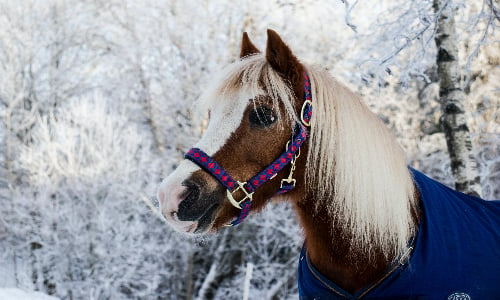 These powerful animals are a Finnish favourite
---
With horseback riding, you get the chance to explore the incredible Arctic Circle landscapes and get close and personal to the magical Finnish horses, a significant creature in the ancient history of the land.
They say that once you gain their trust, they shall loyally carry you to the depths of the forests. You'll return from your journey humbled by their strength, grace, and loyalty. A total recommendation from the locals as well as from us here at Booknordics.com.
Horseback riding is an excellent adventure for small groups or couples, with tours available that cater to non-experienced riders.
Relax and enjoy a slow-paced ride through snowy forest tracks towards the top of the fell and rest with the breathtaking views of nordic nature.
16. Stay at a fantastic Snowhotel or Glass Igloo
---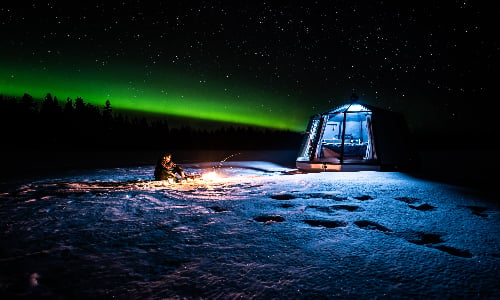 Relax in the wilderness with the Northern Lights
---
Did you know that 20 million kilos of snow and 350,000 kilos of crystal-clear natural ice are used to build the spectacular SnowVillage every year?
Experience an evening full of frosted flavours and magical tastes whilst enjoying a unique and extraordinary 3-course dinner at the SnowVillage in Finland, giving you a truly authentic local experience.
The SnowVillage walls and furniture surfaces are decorated with ice art, and the room temperature ranges from 0-5 degrees Celsius. Feeling chilly already?
What a magical experience this will be with your family.
17. Explore the Wildlife
---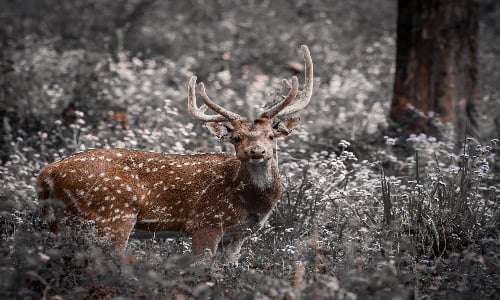 The King of the Finnish Forests
---
Finland's nature is remarkable and hosts a variety of special arctic wildlife. Witness all this firsthand and learn about the arctic animals through the various wildlife safaris on offer in Rovaniemi and closeby areas.
Visit the northernmost zoo in the world, the spectacular Ranua Wildlife Park. The park is located 80 km from Rovaniemi and is home to approximately 50 species and 200+ arctic animals.
It is host to polar bears, brown bears, reindeer, lynxes, foxes, birds, musk foxes, and more, and is the only place Polar bears can be found in Finland. What better reason to visit this animal lovers wonderland?
Maybe you'd prefer to learn more about the largest member of the deer species, the mighty Moose? Whose nickname 'King of the Finnish forests' derived from the fact it has massive antlers.
Immerse yourself deep into the Lappish forest and get up close and personal with the King of the Forest on an adventurous Moose Safari.
18. Visit a Reindeer Farm and a Husky Farm
---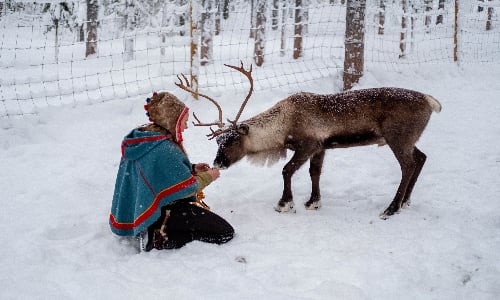 Visit an incredible Reindeer farm on your Lapland journey
---
Make friends with two of our favourite arctic animals, the lovable reindeer and the energetic husky.
Visit the local farms where the animals are raised, cared for and trained for their wonderful arctic adventures. Meet local reindeer herders and husky mushers who take pride in their animals and wish to share their stories.
You can sit back and enjoy a ride in a comfortable sleigh pulled by huskies or reindeer on a route through the unspoiled Lappish forests known by these glorious animals. Even receive your international Reindeer Driving License to make your adventure official!
Visiting the farms is an excellent tour for those who wish to spend time in the wilderness and wish to see these precious arctic animals that everyone talks about!
19. Get to Know the Sámi Culture
---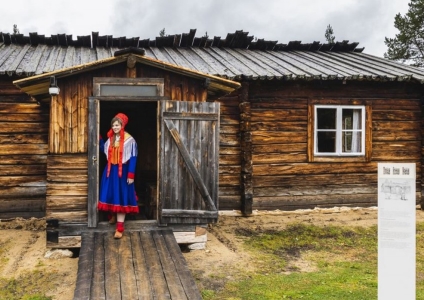 Learn all about the Sami people on a cultural tour
---
Enclose yourself to the cultural and historical adventures of Northern Lapland.
Visit the two most important sites relating to Lappish heritage and Sámi culture; the Tankavaara Gold Village and the Siida Sámi Museum.
This is your chance to be a real gold digger and pan through the sand to find gold. If that doesn't excite you, how about this - you get to take home any of the gold you find! Excited now?
Then learn everything about the interesting Sámi history, the area's heritage, the ancient folklore and the events that impacted mankind dating back to the Ice Age.
Become a real local on this tour.
20. Get a Therapeutic Vacation
---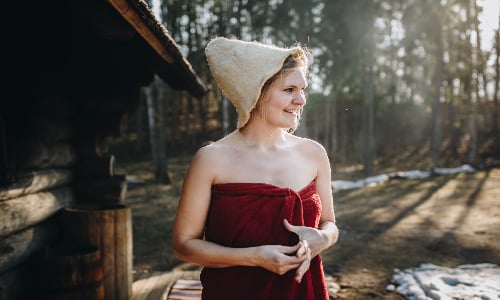 Relax and unwind - Finnish style
---
It's time to dip into a traditional Finnish lifestyle.
Vacation is the best time to embark on an adventure and afterwards sit back and rejuvenate away from life's distractions - and we recommended doing just that!
Purify your mind and body in a traditional Finnish sauna and a warming wooden hot tub after a snowshoe hike through the winter wonderland.
Additionally, experience the healing power of nature by rolling in the snow or dipping into the icy lake deep in the Finnish wilderness.
The clear and pure air, the crunching of the snow, the taste of salmon cuisine, the smell of a roasting bbq and clean refreshing lakes will wake up all your senses.
21. Dine at an Exclusive Venue
---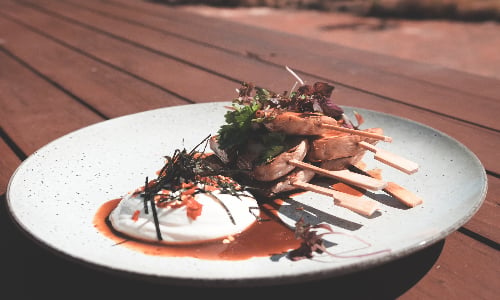 A Finnish favourite - Fermented Shark
---
The Finns love their food - and we want you to enjoy it too; experience an evening of Lapland food and culture at an exclusive venue.
Enjoy an exceptional dinner in an ice and snow setting at the SnowVillage with an evening of flavours, frost, and miracles; indulge in a traditional Kota dinner by an open fire with authentic Finnish delicacies in a Lappish hut; or, dine at the ice restaurant in the arctic Snowcastle and taste some of the most deliciously cooked Arctic foods found in nature.
Your tastebuds will be left crazed and your tummies satisfied.
Finest Lapland Adventure Holidays
---
As you can see, Rovaniemi truly is a heaven for all types of adventurers.
With options to explore the area during all seasons, there is an abundance of astonishing tours waiting for you to enjoy - no matter the weather.
Here at Booknordics.com, we are happy to help with any questions you may have and wish you the very best Finnish Lapland journey.
Happy travels!
Stay updated
* By subscribing to the latest news from our blog, you consent to us storing your email address, and sending you monthly emails. You can, at any time, retract this consent.