Lapland, located in Finland's far north, is a popular winter destination for tourists thanks to its stunning natural beauty, ethereal Aurora Borealis, and Santa Claus. While many people have heard of how remarkable Lapland is in the winter, few realize that fall may perhaps be the ideal season to visit.
During autumn, their vast tundra takes on a palette of brilliant colors--from red to yellow to orange-- and almost the full shade of the rainbow. Plus, this season presents calmer conditions- milder weather and fewer tourists- making this time of year ideal for outdoor activities.
Travel to Finnish Lapland and experience Europe's remaining unspoiled wilderness! And you'll be smitten by the fact that September is prime time for seeing the Northern Lights.
Finnish Holiday Tours during Autumn
---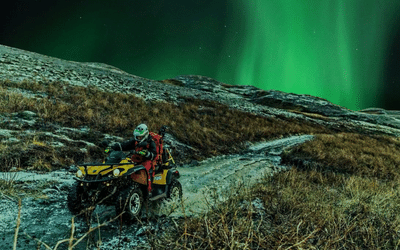 Enjoy an ATV ride under the Northern Lights.
1. Quad Bike Ride Tour
---
Scanning for the Northern Lights onboard, a thrilling quad bike tour will have you chasing the explosion of green butterflies across the night sky while being warmed with joy from the inside.
Overwhelmed with excitement, you will drive through arctic forest landscapes to one of Lapland's best viewpoints of the luxury Aurora Borealis performance.
Munch gingerbread cookies and warm beverages before your adventure back through the charming Finnish landscapes with your adrenaline-filled friends.
Accompanied by our trusty tour operators to help enlighten you with local knowledge and ensure your ride is as comfortable as possible - you will be amazed how fast you can drive through the arctic forest when Lady Aurora grants you beaming lights.
Get your camera ready!
2. Ice Floating under the Northern Lights
---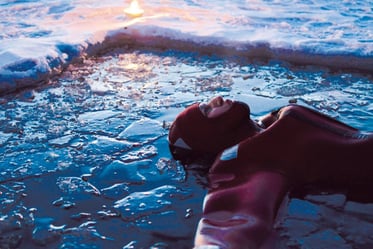 Be extraordinary and enjoy the Lappish culture as a local
---
Opting for a bit of relaxation beneath the stars and the thrill of Arctic peace, those wishing to try something a little extraordinary can marvel at the thought of immersing in a frozen lake.
Otherwise known as ice floating, you are protected in a high-quality, snug-fitted rescue suit designed for shivery temperatures.
You can lay back, close your eyes and listen to your heartbeat thumping peacefully under the icy waters of the Arctic. At the same time, you witness the electrifying display of the Northern Lights swirling in the distance.
It sounds a little chilly, and we love it!
3. Autumn Picnic under the Northern Lights
---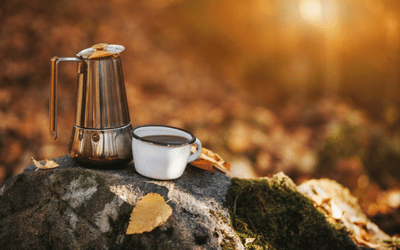 Enjoy an autumn picnic with family and friends.
---
Have you ever dreamed of having a picnic outside in the autumn-frosted wilderness while watching the vibrant colors of the Northern Lights? Look no further; this family-friendly tour is designed spectacularly for you!
Venture out into the untouched nature and pristine wilderness to indulge in local pastries and tasty Finnish hot dogs, and sip on warm beverages. At the same time, listen to stories and folklore about the beautiful Northern Lights.
4. A Weekend Getaway to Lake Pyhäjärvi
---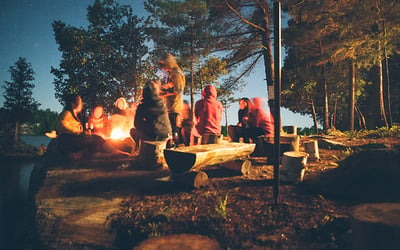 An open campfire serves warm tea, coffee, and delicious beverages
---
Do you want an adventure that works up a little sweat along the way? Then a hike to the beautiful frozen lake Pyhäjärvi to enjoy the nighttime bliss of Aurora Borealis is ideal for you!
The local expert guide will tell you the stories about the mystical Northern Lights while you cozy up by the open-lit fire in a traditional wooden hut.
As a bonus, you will also meet the friendly animals of the Lucky ranch while enjoying local warm tea, coffee, and delicious snacks.
Be sure to take in the fabulous surrounding views of the unspoiled Lappish wilderness as the Northern Lights reflect in the icy lake.
5. Arctic Sky Photography Tour
---
Marvel the wonders of the Arctic Sky.
---
Don't miss this once-in-a-lifetime chance to learn about Northern Lights photography.
A scenic path through a grove of ancient pines leads to a prime viewing spot for the Aurora Borealis and the Arctic night sky. Professional photographers will show you how to capture the northern lights with your camera and explain the best camera settings.
Lastly, this trip will offer many opportunities to learn exciting details about Lapland's culture, history, and the arctic environment.
Unlimited Nordic Holiday Options
---
Finland has unlimited magical wonders waiting to be explored, and we are incredibly excited to have shared these with you. Why don't you let us inspire you continuously?
Sign up for our mailing list for more inspiration.
Stay updated
* By subscribing to the latest news from our blog, you consent to us storing your email address, and sending you monthly emails. You can, at any time, retract this consent.