Lapland is the largest northernmost region in Finland and summer is quite an extraordinary case. Travelling here in the summer grants you a single day lasting for over 2 months, casting a continuous glow over the Lapland region and its surrounding landscapes.
It is not a coincidence that couples and families are in love with this magical land and choose to travel to Lapland in the summer. This stunning region is a perfect destination for relaxing in the wilderness and rejuvenating the mind.
The summer solstice is the time of year when the sun is always visible on the horizon. In reality, the Arctic Circle is not an absolute borderline, you can see the Midnight Sun as far as 90 kilometres south of the Arctic Circle, yet Lapland is in prime position for the perfect adventure.
Welcome to the land where the sun never sets. This destination has a lot to offer.
A long Season during the Summer
---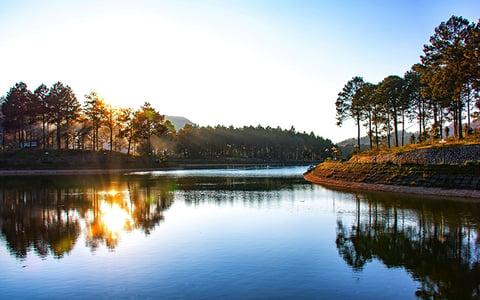 Finland is known as the 'Home of Thousand Lakes'
---
When you imagine the Scandinavian weather, what is your first thought? For many, it is that of cold temperatures, however, we are here to tell you that it can be quite the opposite.
Lapland offers 2 to 3 glorious months of bright golden rays cast from the Midnight Sun, promoting an endless amount of daytime to explore the beautiful Finnish landscapes which create quite a magical atmosphere. Expect kind temperatures reaching somewhere between 10 and 20 degrees Celsius, enabling the perfect atmosphere to enjoy a once-in-a-lifetime adventure exploring the Arctic Circle.
Leaving the frozen lakes behind and entering the bloom of nature, May introduces a riot of colour, June revitalises the natural energy, and July casts a golden summer glow over the beautiful Finnish wilderness. Prepare for ideal conditions for hiking, camping, sailing, fishing, white water rafting, and taking a picnic next to the lakes - we advise you to spend as much time as possible outdoors when travelling to Lapland during the summer.
Please note, due to its close location within the Arctic Circle, the weather can be quite unpredictable and you may be greeted with a summer-like Christmas. We suggest taking waterproofs, just in case!
The Finnish Lapland
---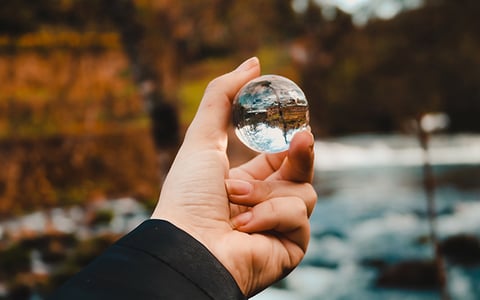 Cross the Arctic Circle in Finnish Lapland
---
The name Lapland, which brings joy to all our hearts, is derived from the word Lapp, the name Scandinavians ascribed to the Sami people. However, due to preference, the Sami people prefer today to call the region Sápmi.
Did you know that the region in northernmost Europe is composed of different parts of Scandinavia? It stretches across northern Norway, Sweden, Finland and into the Kola Peninsula of Russia. The very reason why the land is quite diverse and a truly unique place to travel in the summer. Finland and Russia form the eastern Lapland region; Sweden shapes the central Swedish Lapland, and Norway outlines the western mountainous region - and all are located within the Arctic Circle.
Fun fact: Lapland totals a third of Finland's area. The area itself is 100,367 km² and consists of 92,667 km² of dry land, 6,316 km² of freshwater, and 1,383 km² of seawater.
Why explore Lapland this summer
The Lappish culture, Sami heritage and local tastes
---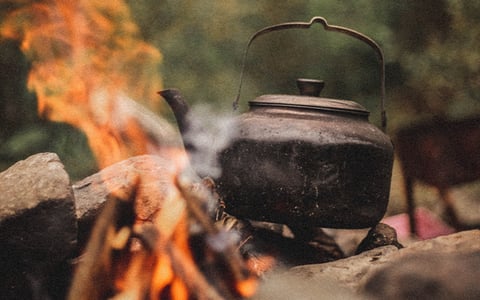 Relax by the open fire and heat local berry juice
---
Travelling to Finland during the summer will teach you the magical connectivity that the Lappish people have with nature.
The culture and heritage of the Sami people will show a once surviving tribe that ate directly from the surrounding forests. And, it is safe to say, their habits have lived on. Whipping up local dishes, serving food with intense aromas, and keeping their berry patches their best-kept secrets, we have discovered some of the best Finnish cuisines you can taste whilst exploring Lapland in the summer.
Did you know that although the famous Reindeer (in Finnish: Poro) are free to roam the lands, each Reindeer has an owner? Served as a traditional dish, it is usually sautéed and served with lingonberries and mashed potatoes. A locals favourite and tourists desire.
Alternatively, if you love the taste of the waters, smoked fish is a popular dish. Given that Lapland is surrounded by some of the best salmon rivers in Europe, it is every fisherman's dream. We recommend lighting an open fire and slow cooking your catch of the day whilst drinking a cold beverage under the summer sun.
The Finnish locals also love the tastes of their berries, as much as they love to pick them. It is quite the sport during the summer months. Bilberries (Mustikka), cloudberries and bright red lingonberries are charged with the energy of the Midnight Sun and taste great when freshly picked.
Camp whenever, wherever in unknown places
---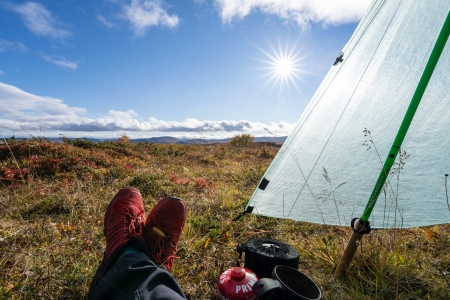 Take a break and rejuvenate in nature
---
Home to a variety of astonishing National Parks, the Northernmost part of Finland is perfect for the outdoor adventurers wishing to hike through the unspoiled and cultural wilderness whilst breathing in the unshared air during the summer.
Known for the easy accessibility to their hiking trails, you can explore protected pristine nature, enjoy vast-open forests and witness incredible landscapes of marshlands and lakes. Additionally, become acquainted with the abundance of magnificent birdlife and the wildlife that roam the lands. Sight lynx, moose, wolverines, fish and if you're extremely lucky - the rare sighting of a brown bear.
We recommend you take a break and camp at one of the national parks wilderness cabins along the way. Refresh, rejuvenate and regain your strength to finish what you started on that extensive hike. Or, simply sit back and relax with the sun on your face, roast hot dogs on an open fire, and sip blueberry juice like the locals as you chat with your friends.
Visit Lapland's endless nature parks
---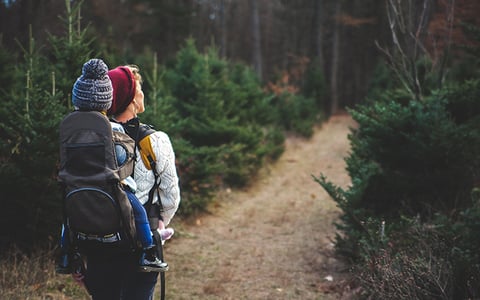 Lapland offers a wide selection of National Parks
---
Dotted with 8 national parks, 12 wilderness areas and an abundance of hiking trails, it is the ideal destination for all fitness levels to explore on that perfect day-trip, a weekend getaway or multi-day adventure.
If you venture north, you will find Urho Kekkonen National Park in Inari-Saariselkä and Savukoski, a magnificent arctic fell offering the purity and tranquillity of nature during a total of 200km of hiking trails. With a choice of hikes to suit your needs, it is ideal for avid explorers and curious families wishing to create memories of unspoiled nature.
Others in the north include the Sami homeland and Finland's largest national park, Lemmenjoki; and Kevo Strict Nature Reserve in Utsjoki, where the fishing game is strong and locals lap up the peacefulness.
A perfect summer adventure in the northwest offers active outdoor adventurists a hike to Lapland's highest peak - Halti Fell. Deriving from an old Sami word - haldos, meaning something large, powerful and able to leave one's soul, it is exactly as explained. Boasting an extensive 50km hike and an elevation of 1,324 metres above sea level, you start the ascent to the Finnish peak and in fact, can cross only 2km more to finish across the Norwegian border.
---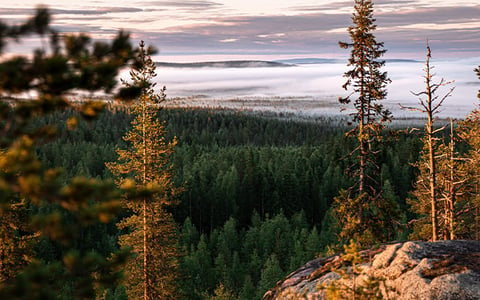 Chase a paradise amongst one of the hiking trails
---
Heading east and arriving at the Lakeland of Kemijärvi, is every romantic's dream. An area of unique and outstanding beauty, a stretch of open waters, hidden coves and wooden sculptures. If you're wanting a relaxing weekend away and to spoil your partner, what better way to do so than by soothing your mind in a riverside sauna whilst surrounded by the cleanest Lappish air.
Chasing a paradise of waterfalls in the south will lead you through Korouoma Nature Reserve Area. Home to a fracture valley, peaceful meadows, meandering rivers and glorious birdlife. Ideal for families of all ages and couples wanting to seek adventure with incredible views from the top to bottom.
On the west side of Lapland, you will find the Pallas-Yllästunturi national park, offering an astonishing total of 350 km of breathtaking summer hiking trails and 18 wonderful shorter nature trails. Whether you walk, cycle or choose to venture out on an open lake, magnificent scenery will envelop you and your company throughout the beautiful fjells.
Home to cultural and old fishing bases and chiefly a summer destination, Bothnian Bay National Park in the west Lapland is the perfect dream for adventurous hikers and those who love an adventure on the water. Only accessible by boat in the summer months, it is a local favourite for its unique views and ever-stretching landscapes. Oh, and the fish!
Join a Midnight Sun Extravaganza
---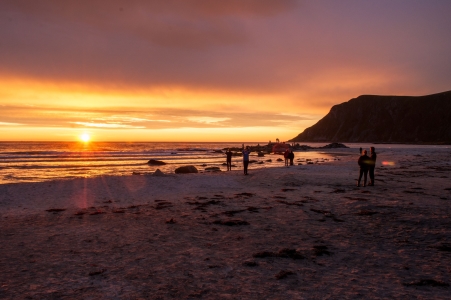 Spend the Midnight Sun hours with family and friends
---
Lit up by the golden glow, the Finnish locals do not hesitate to spend as much time as they can outdoors and with all reasons to celebrate. Hike, canoe, bike, fish, camp, walk, soak, you name it, Finns love to do it during the summer months! While the Midnight Sun is casting an immense backdrop of vibrant colours of the Lappish wilderness, we encourage you to do the same.
Did you know? Known for their love of art, drama, music, film and celebrations - the Finnish locals enjoy an adventurous outdoors festivity to dance the night away, be merry, and celebrate many of their local traditions. Held since 1972 in Sodankylä, is the Midnight Sun Film Festival. Celebrated over four days, it shows the local population double and some high-profile directors in attendance. Are you coming?
T
op holiday adventures to Lapland
---
Want to feel like a local on the shores of Finland? Here at Booknordics.com, our aim is to provide you with the best local knowledge and information to guide your summer adventure in Lapland.
If you'd like to discover more information about our breathtaking destinations and what's on offer, sign up for our email newsletter.
Stay updated
* By subscribing to the latest news from our blog, you consent to us storing your email address, and sending you monthly emails. You can, at any time, retract this consent.