If you want to explore new cities and learn about history and culture, city games are the game-changer of sight-seeing tours in Norway, Sweden, and Denmark. These games make it convenient for you to roam around the city by touring at your own pace.
What exactly are City Games?
City games are an innovative way of mixing fiction and reality to make sightseeing more enjoyable for you and your friends. Instead of a set program to follow with an actual tour guide, your phone will be your virtual guide around the city. The best part of being guided by your phone is that it gives you the best possible locations to see most of the city's hidden gems while avoiding the traffic and the crowds. This way, you and your friends can enjoy and combine activities such as scavenger hunts, role-playing, and storytelling without any hassle. Believe us. You will be amazed at how these games can take you to a part of the city or tell you secrets about the city you never knew existed.
How do you play?
---
If you are worried that you need to be tech-savvy to do this tour, do not fret. All you need to do to play the game is download the app--Questo or StoryTourist on your devices, and you can start exploring immediately.
When you explore, you play according to a theme. You roam around playing as a fictional character based on real-life personas. You overcome obstacles, solve mysteries, and unravel hidden secrets through the eyes of your character. Depending on which game you choose and which city you are located in, these games will allow you to visit the city's hotspots while discovering the fascinating backstory of each location. In this way, these games are not just fun for sight-seeing. It also made learning about history and culture interactive and engaging too!
So, check out the different city games tours that we have to offer below and we say try them out as soon as you can.
---
1. Norway: Oslo's Vigeland Park, an Alien Threat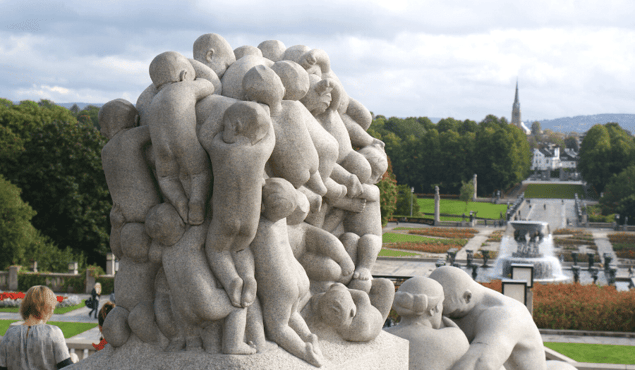 ---
Explore Oslo's most beloved park while interacting with Gustav Vigeland's incredible sculptures and ideas.

Vigeland's Park is the largest sculpture park in the world devoted to one artist, and in this game, you'll learn about the man behind the park, his life and vision, and how he was able to see it through to completion.

Play this thrilling and engaging game to visit a famous attraction in Oslo.
---
2. Norway: Oslo's Old Town City Exploration Game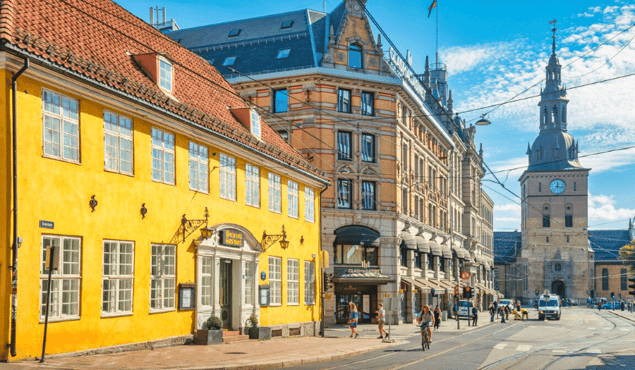 ---
Wander around contemporary Oslo and decipher its clues to learn about the city's origins, tales, and problems from its storied 1,000-year past.

Pretend to be Harald Hardrada, the Viking king who established the city of Oslo. See the Royal Palace, Parliament Building, and Akershus Fortress while learning the fascinating history of Oslo and its most famous institution, the Nobel Peace Prize.

Prepare to seize Oslo's precious stories by sharpening your wits as Harald sharpens his blade.
3. Sweden: Ghosts of Stockholm: Night Walk
---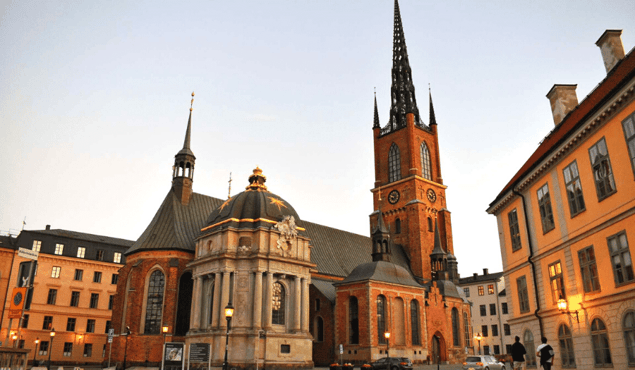 ---
Investigate clues in an eerie city game to learn about the dark history of Stockholm's most haunted spots.

Follow clues of betrayal and avarice as they lead you around the historic district, prominent churches, and other monuments of Stockholm. Go through the motions of getting the shivers as you make your way down the Alley of Hell, shudder next to the tombs of the dead, and approach the restless souls, both guilty and innocent, who still haunt the area.
4. Sweden: Last Human on Earth: The Helsingborg Case
---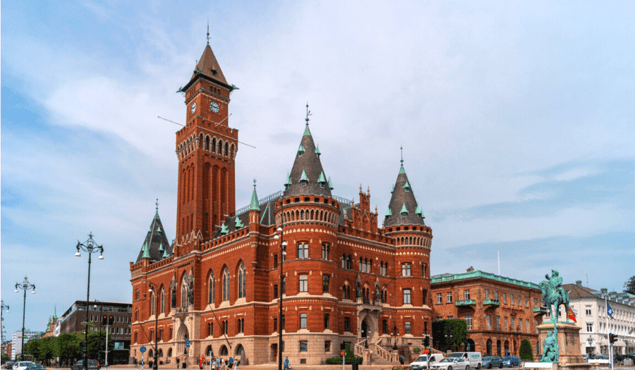 Join a local guide in Helsingborg on a fun walking tour where you'll solve puzzles to discover astounding hidden gems and hear intriguing tales about the city's history.

You'll get to know the history of Helsingborg as you visit popular tourist destin ation including the Helsingborg Castle, Henry Dunkers Plats, the Helsingborg City Hall, and more on this tour and city game.

5. Sweden: Stockholm's Old Town: Troll Escape
---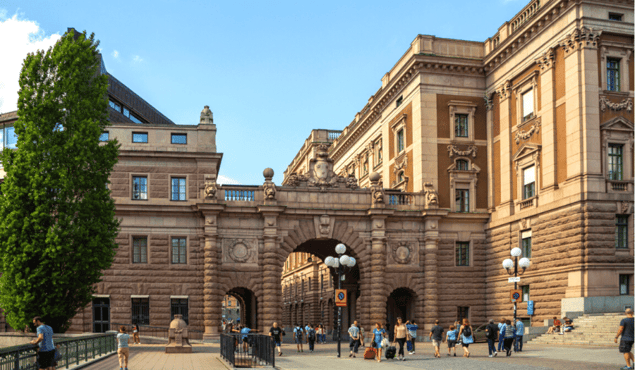 ---
Stockholm's Old Town (Gamla Stan) is one of Europe's biggest medieval city cores, and it's the perfect setting for a city game where players follow clues to uncover fascinating locations.

Your goal in this game is to catch an evading troll in the streets of Old Town. The route takes you by some of Stockholm's most recognizable landmarks, including the Royal Palace, the Opera House, and more..
6. Denmark: Magical Copenhagen: Little Mermaid City
---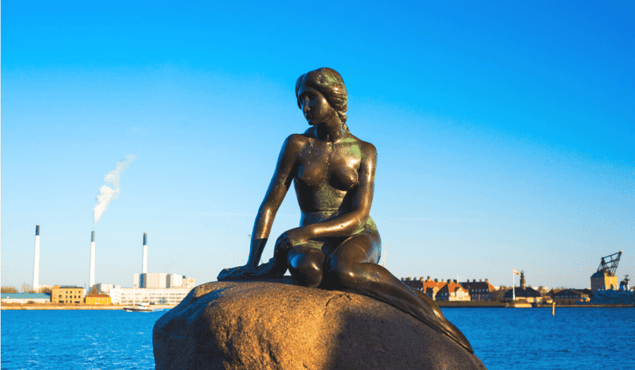 ---
Collect clues on a walking tour of Copenhagen to learn about the city's rich history and culture as you play a city game.

Visit the Amalienborg Palace, the House of Hans Christian Andersen, the Little Mermaid Statue, and more on an exciting Little Mermaid-themed tour of Copenhagen.
7. Denmark: Copenhagen Hippie Freetown Christiana
---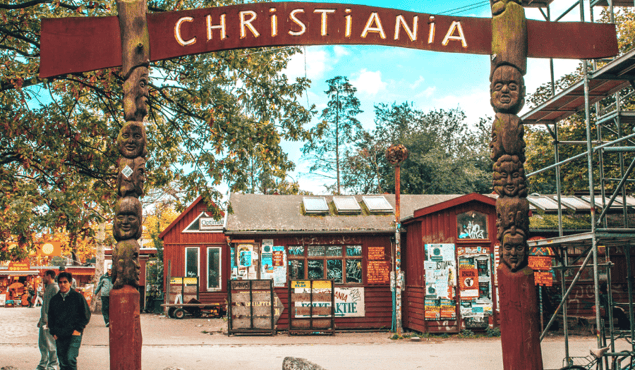 ---
Play an urban exploration game in Christiania, an unique community inside Copenhagen.
In Christiania's historic core, you may find tales by following clues and completing puzzles. You will learn about the history and culture of this distinctive and interesting city by visiting several of the cultural institutions and art installations found around Freetown.
8. Denmark: Experience the Little Mermaid's Story
---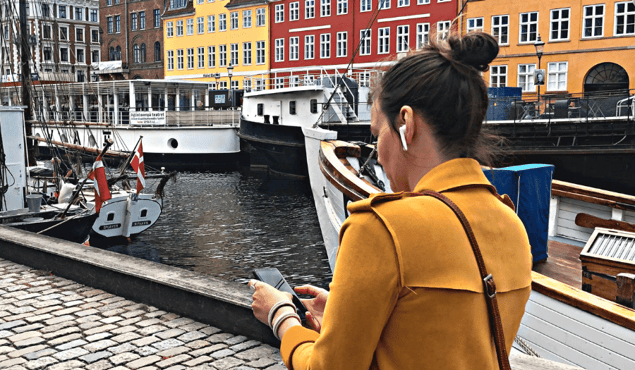 ---
As children, most of us were exposed to the tale of "The Little Mermaid." You may reminisce romance, heartbreak, enchantment, and mythical creatures in this story.
In Copenhagen, The Dane StoryKeeper can't wait to tell you all about the tale of the Little Mermaid. Along exploring Copenhagen's top attractions, you'll encounter puzzles whose solutions reveal new chapters in the mermaid's tale and interact with aspects that blend fantasy and reality. We guarantee an out-of-the-ordinary experience whether you are familiar with this famous tale or are encountering it for the first time.
9. Sweden: Explore Lund and the Story of the Locus Peccatorum Murder
---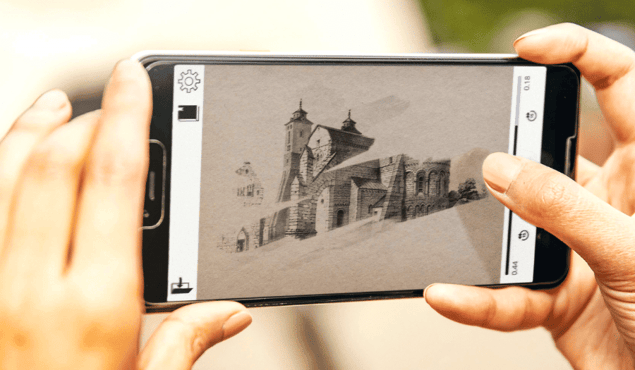 ---
With this self-guided walking tour of Lund, you may go back in time to 1829 and experience the real tale of the murder at Locus Peccatorum.

When two students from the Gothenburg region enroll at Lund University in 1825, they find themselves thrust into the world of Locus Peccatorum. With a murder on campus four years from now, student government will look quite different. Do you like to learn more details? Immerse yourself in the narrative and go for a stroll in 1800s Lund.
10. Sweden: Step into Wallander's Story and Solve a Murder Mystery
---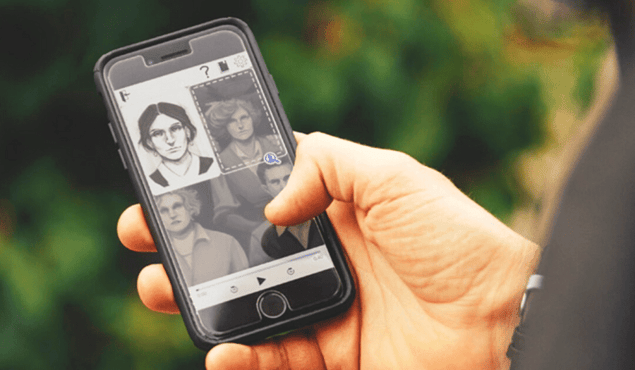 ---
This game is based on the tale of "The Death of the Photographer". Therefore, you will follow in the footsteps of Kurt Wallander, a famous character created by Henning Mankell, as he investigates the death of photographer Simon Lamberg in Ystad.
The trip begins in Sankt Knuts square and takes you to Wallander-related sites including his favorite café and the apartment where he resides. One of Wallander's acquaintances has given you a case to solve in order to evaluate your abilities as a police detective. Whether you are a huge fan of the Wallander books or have never picked up a book by this author, you will like this game. No matter what, we guarantee you'll have a unique experience!
---
Plan Your Next Nordic Adventure
---
Our hand-picked adventures are quality assured and offer breathtakingly beautiful experiences you will not forget during your wonderful holiday in the Nordics.
Want more inspiration? Check out our other posts on the Nordic Adventures Blog.
Stay updated
* By subscribing to the latest news from our blog, you consent to us storing your email address, and sending you monthly emails. You can, at any time, retract this consent.