A Norwegian log cabin holiday is so much more than a weekend break. It's a mentality, a chance to unwind, experience the true hygge essence of the Norwegian culture and enjoy the tranquil beauty of its surroundings.
With cosy cabins that provide a great starting point for mountain hikes in the scenic landscapes, it's no wonder travellers are venturing inland for their cabin holidays.
A dream vacation
---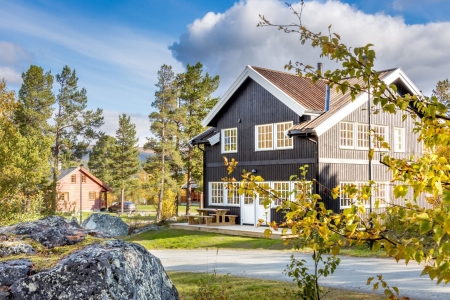 Enjoy outdoor seating in Geilo
---
Stay overnight in a cabin in Norway and wake up to the morning call from the Norwegian mountains, taste the freshest air near the lakes, and reconnect with your loved ones whilst hiking deep in the tundra-fuelled forests. Can you think of a better way to experience breathtaking nature?
In Norwegian culture, it's all about the rich cabin life. From the traditional cabins of the past to the modern cabins of the present. A cabin trip in Norway (hyttetur) is a way of life for the locals, one that they can fully embrace, and further share with those wishing to connect with the outdoors.
At Booknordics.com, we are thrilled to share with you the very best of summer cabins in Norway.
Summer hiking weather conditions
---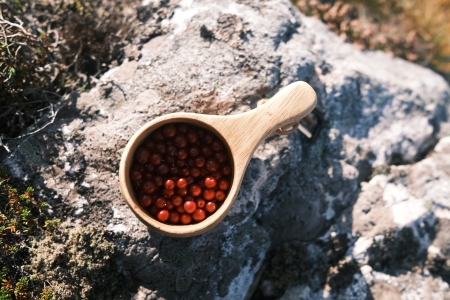 Pick delicious berries to eat later at your cosy cabin
---
A Norwegian summer is absurdly colourful! It offers an abundance of opportunities to remark on an adventure underneath the Midnight Sun whilst surrounded by freshly lit landscapes, caped in a golden glow.
If you're an early riser or a late-night owl, you'll love the sunrise and sunsets that expand over the country from your mountain viewpoint.
Why not pick berries on your way through summer? Strawberries, tyttebær (lingonberries) and multer (cloudberries) are found along your hiking routes. Turn on the heat on the cabin stove, sprinkle some sugar, and enjoy homemade forest jam.
Packing essentials for the summer climate
---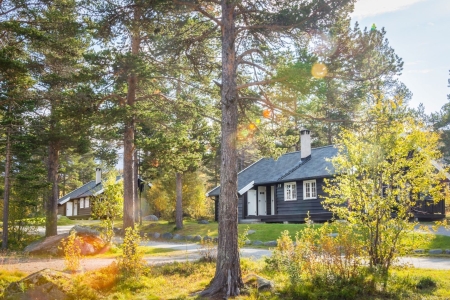 Explore the summer scenery in Geilo
---
Bold and beautiful, summer wraps you in temperatures averaging between 20°c - 25°c, and with around 19+ hours of daylight on average near the capital city, you have ample time to embark on an outdoor adventure.
Prepare for your cabin getaway with these essentials:
Walking boots for comfort when sampling the breathtaking surrounding nature

Light breathable cotton clothes for the hours of hiking

Swimsuit and a towel for the sauna or nearby lake

Food for thought - snacks, chocolate and that all-important energy bar

Map/GPS - a paper map is essential should you lose signal in the mountains

Sunscreen for those hotter rays and sunglasses for the added sunbeam

Flask for refilling from the nearest well (like the olden days)

Camera, of course

Backpack for all these items
Cabins in Norway then and now
---
Did you know that there's a longstanding history regarding cabins in Norwegian culture?
Originally, cabins in Norway were used as the living quarters for the Norwegian seter (a mountain farm used during the summer) and also to host mountain travellers and fishermen who arrived along the coast. Because of this, cabins were soon a fine tradition that still lasts today.
---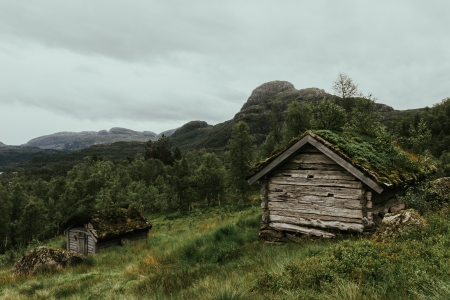 Older cabins were used to settle travellers who arrived via the mountains
---
The very first recreational cabins were built after World War 1 and the locals took great pride in building their own. Basic, simple, small and traditional, it explains the long tradition of personal relationships Norwegians have with their cabins.
---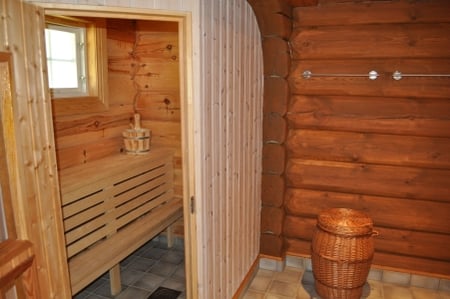 Nowadays, most cabins offer a sauna for relaxing after a glorious day outdoors
---
Nowadays, this is less common. Many modern-day cabins that can be found today are spacious and well-equipped with a living room, fireplace, kitchen, bathroom with shower, and a furnished terrace to enjoy the late-night conversations outside and late-night BBQs parallel to the sunset.
With many including their own sauna, it offers a perfect opportunity to unwind following an eventful day outdoors.
Our unique Norway cabins
---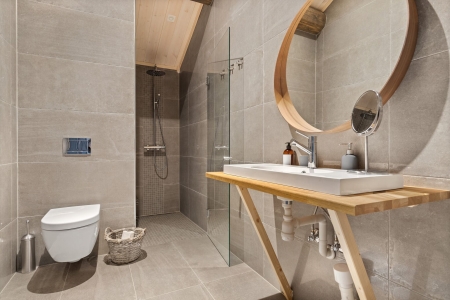 Some cabins are equipped with a smart and stylish bathroom
---
Countryside cottages, mountain log cabins, lakeside lodges, coastal fisherman's shacks, forest treetop cabins, and interior hiking cabins - the choices are endless.
Booknordics.com offers stylish, traditional, authentic, modern, and luxury cabins to suit everyone's desires for a perfect Norwegian holiday. Each style provides the opportunity to experience the traditional Norwegian cabin cosiness, otherwise known as 'hyttekos', ideal for cosying down with your loved ones after a day out exploring the scenic landscapes.
---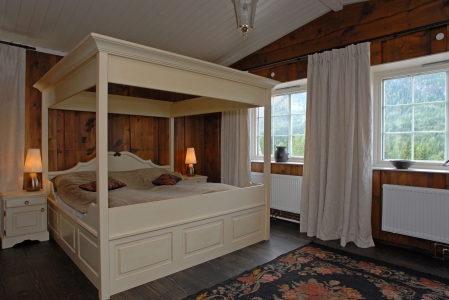 Sleep in luxury at Hafjell Lodge by Hafjell Resort
---
Remember, in your temporary cabin community, everyone is equal. Make yourself at home and act just like the locals.
Easily accessible destinations
Booknordics.com recommends some of its favourite regions, easily accessed by car with less than a two-hour drive from Oslo, perfectly ideal for a summer activity escape.
Geilo
---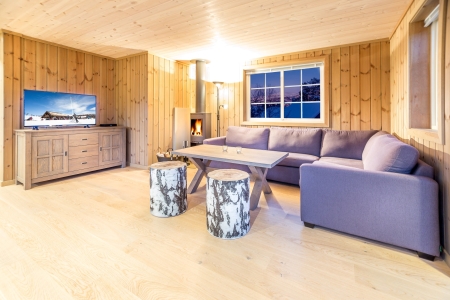 Relax in a stylish living room inside some of our cabins
---
Geilo entices visitors for its raw nature, rugged mountains, fresh mountain air, and activities for the whole family. Embark on a fun-filled day of downhill biking adventures, horse riding experiences, rafting activities, fishing and kayaking tours, dog sledding rides, and an hour or two zip lining through its adventure park.
Dotted with hiking trails, this region allows you to experience nature first-hand whether you wish for a relaxing walk or an extensive energy-fuelled hike. Why not rent a private sauna experience for you and your loved ones after your outside adventure?
Did you know that in the winter, the area is also well-known for excellent cross-country skiing, with the popular 'Ustedalsfjorden' trail just a stone's throw away?
Hafjell
---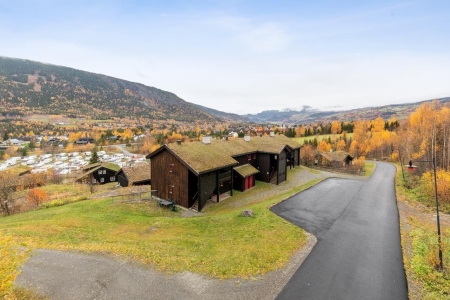 Explore the surrounding nature and enjoy the views
---
Many locals embrace Hafjell and enjoy its hiking opportunities in Øyerfjellet. With a total area of 430,000 acres, of which 200,000 acres are approximately barren mountains, this really is an enjoyable region.
Øyerfjellet is known for its plateaus, beautiful hiking terrain, and good fishing and cycling opportunities for all ages. Enjoy short walks on foot in the area around Mosetertoppen, the downhill tracks on a biking adventure, fishing in one of the 50 embedded lakes, or an energetic hike to Hafjelltoppen to really experience the outdoors.
---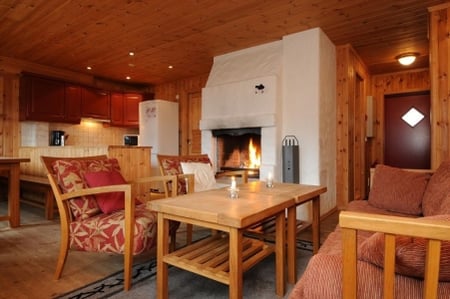 Enjoy the cosy interior of our apartments
---
If you venture to Hafjell, we recommend visiting the Hafjell Bike Park. With 18 bike trails and known to host events through the years such as several Norwegian cups and championships, it's a Nordic summer outdoor adventure favourite.
The wildlife in Hafjell is also full of love and offers activities for all the family. Experience dog sledding, a tour of a local ranch, or maybe even a moose safari guided by locals. A perfect opportunity to thoroughly enjoy nature as much as you can.
Kvitjell
---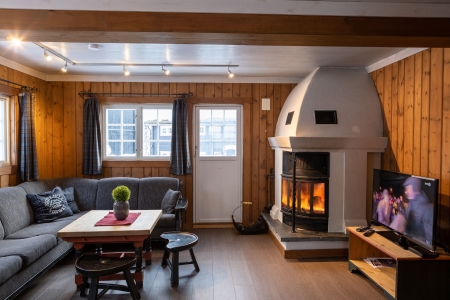 Stay cosy by the fire when the sun sets in Kvitfjell
---
Kvitjell comes alive during the summer, presenting illuminating colours and fresh mountain air for hikers and bikers out in the open surroundings. Follow the Peer Gynt Trail, one of the most popular hiking trails in the region.
Take the chairlift for inspirational views and to explore the mountains before participating in horseback riding across the scenic expanse, and indulging in seafood and game-inspired gourmet meals at one of the local restaurants.
---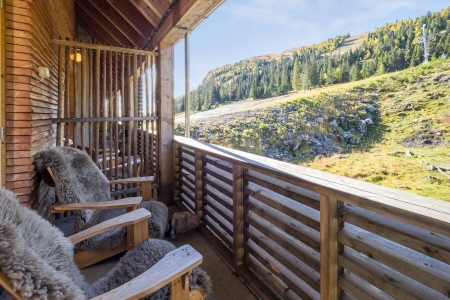 Enjoy the sunny outdoor summer vibes at Kvitfjell
---
A half-hour drives away, you can visit local attractions like Hunderfossen in the south and Fron Waterpark in the north. Sounds like the perfect outdoor adventure for the whole family.
Skeikampen
---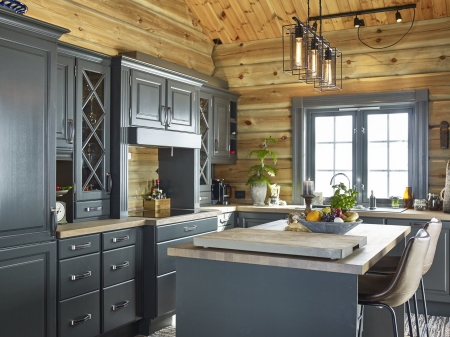 Eat within stylish interior at Skeikampen
---
Enjoy trail biking, fishing, bathing, paddling, and hiking through pristine areas of Skeikampen.
With fantastic hiking terrain, there are many hiking trails through the mountains available for the whole family while on your log cabin holiday. Short hikes, medium hikes and long hikes through the surrounding mountains are available for you to choose from and the scenery is just as wonderful on each.
Outdoor adventures and cosy indoor interiors are what make Skeikampen an ideal destination.
Spectacular cabin choice
---
Booknordics.com is your leading cabin holiday specialist in Norway and we are thrilled to provide you with support, guidance, and a fast booking system for your chosen cabin getaway.
Visit our large selection of mountain cabins and discover more idyllic, adventurous, and authentic holiday escapes waiting for you this summer.
To discover more accommodation inspiration, sign up for our email newsletter.
Stay updated
* By subscribing to the latest news from our blog, you consent to us storing your email address, and sending you monthly emails. You can, at any time, retract this consent.