A trip to Iceland in the winter is an unforgettable adventure that you may never forget. The world's most dramatic and unique landscapes welcome you with open arms and a touch of magic.
With near-freezing temperatures, stunning landscapes and the glorious Northern Lights, what's not to love about Iceland in the winter?
Allow us to entertain you with some fascinating elements and information about Iceland in the winter to inspire you to choose it as your next vacation destination.
The Best Time to Visit Iceland
---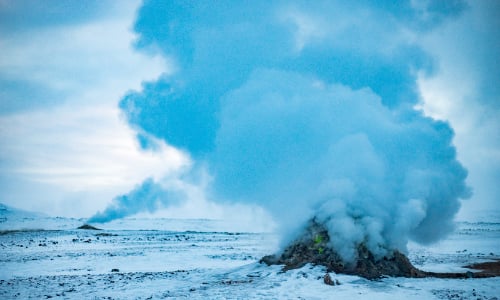 A winter vacation is the best vacation!
---
In our opinion there is no distinct best time to visit Iceland, however, we are fully in love with what the wintertime brings to Iceland and the fun you can experience.
Winter typically lasts from late October to early April and during this time Iceland is frozen over and drizzled with fluffy snowflakes that sprinkle a little magic to the land.
If you choose to visit Iceland in winter, you will not be the slightest bit disappointed. Locals embrace their change in season as winter introduces the first sightings of icicles, snowball fights, thermal garments, darker evenings and the enthusiastic Northern Lights.
Imagine glaciers glistening in return to the sparkling stars, consider relaxing in a geothermal hot spring while surrounded by snow-covered mountains and visualise the erupting geysers whispering a second of warmth in the Arctic temperatures.
Enjoy a snowmobile ride across one of its many spectacular glaciers, experience an ice climbing adventure amidst the breathtaking wilderness or a whale-watching evening out on the open waters and underneath the Northern Lights.
To learn more about Iceland and what it has to offer, read our All you need to know about Iceland blog. It's sure to dazzle you and leave you feeling like a local after the first read.
Why it's Crucial to Have an Iceland Itinerary Before Departure
---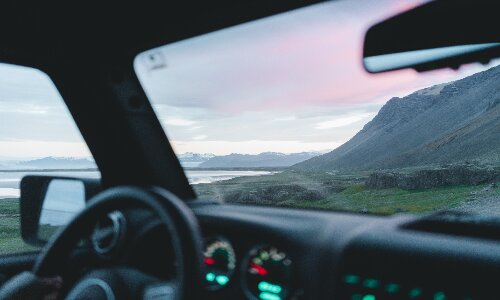 Plan ahead for the perfect vacation!
---
Wintertime can bring many unplanned surprises to a travellers course, especially when the weather can be unpredictable and consistently changing. This is nothing to worry about, there is an abundance of things to do in Iceland in the winter, you will definitely be spoilt for choice.
To plan an itinerary before departure is something we highly recommend for your own peace of mind. Dramatic mother nature can have an impact on your plans so we also suggest always having a Plan B.
Why not research, plan and execute with the help of Booknordics.com? Look no further than us for the ultimate itinerary plans and how to enjoy a day well spent in Iceland's glorious destinations.
If you book a tour with one of our trusty tour operators, you have the reassurance that your adventure will be executed in the finest conditions, that Covid-19 safety protocols are in place and cancellation policies are followed.
You may notice that some of our excellent tour operators will have already incorporated a second option into their tour should there be any last-minute changes.
How Long are the Winter Days?
---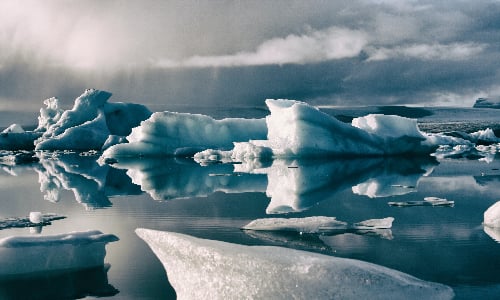 Prepare for the most amazing wintery experiences
---
Winter in Iceland officially lasts a little longer than any other season. From November through March, the Arctic temperatures range between 0°C to -5°C throughout the coldest months and the contrasting landscapes experience heavy snowfall.
Interestingly, at the start of winter in October, sunrise is around 08:55 am and sunset is around 5:27 pm giving around 8.5 hours of daylight for travellers to enjoy.
During the winter month of December, especially around the shortest day of the year - December 21st, the average number of daylight hours is between 4 and 5. The sun rises at approximately 11:22 am and sets around 3:29 pm, still giving you enough time to experience Iceland in daylight before the nighttime fun begins.
The Best of Wintertime Weather
---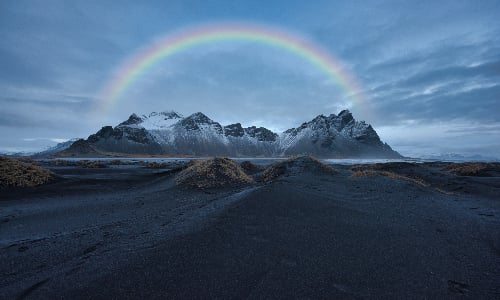 A rainbow makes the perfect backdrop!
---
The weather in Iceland during winter, to put it simply, is completely magical. Iceland landmarks are breathtakingly beautiful and simply cannot be missed.
Snowfall can begin as early as October and last until late April, with December and January laying down the most. It's right what they say, Christmas time here is like a fairytale wonderland.
Even though Iceland is made up of seven different regions, not all of them experience the same weather at the same time. Did you know that it snows more in the WestFjords, and North and East Iceland than it does in South and West Iceland?
Bear in mind that when the warm waters of the Gulf Stream that pass nearby, collide with cold fronts from the north, they can create some extreme storms. Wind and rain can befriend you on your road trip and it's advisable to pack accordingly.
We would always recommend that you check the weather forecast regularly during your trip to Iceland to plan and execute your journey efficiently.
Regular weather updates and weather apps are available for your convenience and if you are booked onto a Booknordics.com tour, our friendly operators are experts in their local weather changes and will have checked the forecast before setting off on your adventure.
How the Contrasting Landscapes Vary
---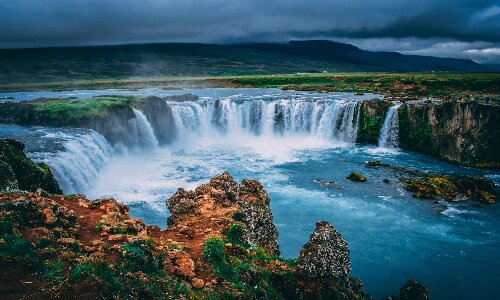 Iceland offers scenic rock formations and glorious waterfalls
---
Iceland is known as the 'Land of Fire and Ice', which is significantly portrayed during its enchanting wintertime.
Gushing waterfalls are now frozen, fishing lakes have a shiny protective layer, green mountains are blanketed white and glaciers are hardened after a slow reshape in warmer climates.
Known for having the most dramatic landscapes and scenic excellence no matter what time of year, its wintertime compliments the picturesque uniqueness in a way that you should definitely experience with your very own eyes.
However, in some areas during winter, the roads are inaccessible. Either closed permanently or only accessible by specialised 4x4 vehicles, the dramatically intense scenery can be somewhat a mystery unless you know your way around.
The Right Clothing During the Winter Season
---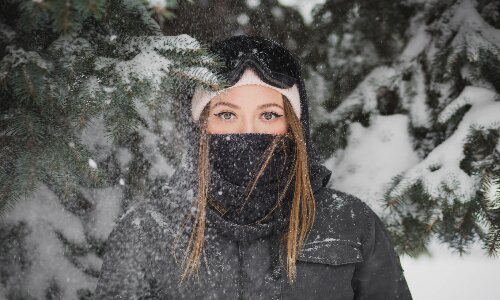 Enjoy the awe-inspiring views whilst wrapped up warm
---
If you are thinking of travelling to Iceland in the winter, we recommend you think about layering. The right clothes are essential for any trip in the winter as the weather can be quite unpredictable as well as being drastically cold.
You will need a waterproof outer layer that is also windproof, the right jacket can be the difference between a great winter adventure or an extremely wet one.
Also, consider thermals, wool clothing, long sleeves, warm undergarments and socks, warm and waterproof hiking boots, outer rainwear and a nice hat, gloves, balaclava and a scarf.
It may sound contradictory if we suggest you bring a swimsuit, but if you are thinking of taking a dip in one of the many natural hot springs and taking advantage of Iceland's geothermal energy, you'll need one of these along with a towel!
On the other hand, depending on how long you are preparing to travel around Iceland, you are going to need several amenities. A refillable water bottle, first aid kit, personal medical prescriptions, a universal adaptor, your camera and some batteries. Do you catch our drift?
Last but not least, think about dragging yourself through the snow with a new beautiful suitcase that may not be so beautiful on your return home. From experience, we recommend a backpack to fit all your items, this way you can explore like a local with free hands.
Best Time to Visit for the Northern Lights
---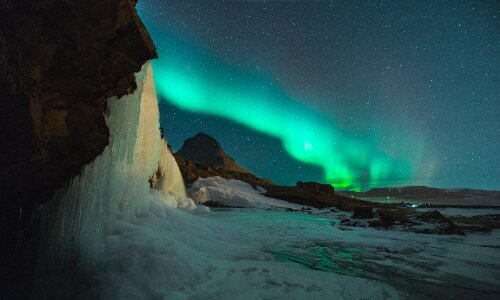 The Northern Lights, on a clear day, can be seen in almost all places in Iceland
---
Gifted with the natural phenomena that the locals embrace and travellers talk about, Iceland has one of the best geographic positions to witness the Northern Lights.
Released particles from the sun pass through the earth's atmosphere and create the most magical and natural show known to mankind. If you ask us, it's an unmissable event and only front row seats will do.
As research would suggest, September through April is the best time to see the Northern Lights in Iceland and there is a fantastic variety of activities on offer to experience with delight. Read our 12 ways to experience the Northern Lights in Iceland for more information.
Statistically speaking, the sighting of Aurora Borealis in terms of solar activity and more visible skies is at the end of September and March, during the equinoxes.
However, do not be shocked if you see a glimpse of the spectacle brightening the skies in late August, Iceland is full of surprises.
Leaving the city lights behind and heading into the vast wilderness, Iceland is never short of an unspoiled area for you to sit back and relax with roasted hot dogs and local blueberry juice while the Northern Lights illuminate the starry sky.
Icelandic Winter Tours
---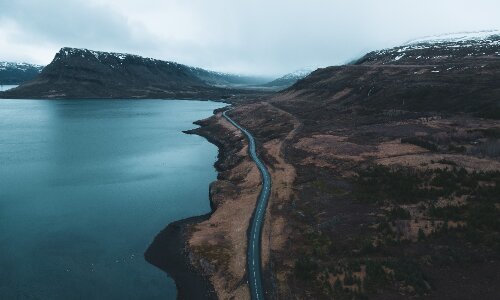 See the beauty of contrasting scenery in the wilderness
---
Do you have an abundance of energy? Are you an outdoor enthusiast and love adventures in the vast untamed wilderness? Or do you wish to relax and rejuvenate your mind and body in the famous waters of Icelandic nature?
Rest assured that no matter your preference, Iceland has it all.
Whether you are looking for that exciting family vacation, a thrilling multi-day package or a relaxing honeymoon weekend getaway - all are available on a winter whirlwind in Iceland.
Enjoy the feeling of stepping back in time across an extraordinary lava field, experience trekking across the ice to the dazzling blue-coloured caves and inhaling its fierceness or use your energy hiking to unmanned territory in search of the cheeky arctic foxes as the snow falls around you.
As a wintertime spectacle, most of the tours are combined to take you on a mystical journey in the search for Aurora Borealis as she whispers to you from above.
Many remote parts of Iceland require your attention and dedication for longer than 24 hours. You will find that multi-day trips will take you deep into this glorious land, over glaciers, across lava fields and through valleys with landscapes you will only ever have dreamed about. If you're a true outdoor lover, you won't want to return home.
Are You Ready for Your Winter in Iceland?
---
We wouldn't be surprised if you are now ready to venture to Iceland for the most magical of winter holidays.
We hope our blog has inspired you to make this decision and we cannot wait to share with you what you choose next on your adventure.
If you have any more questions regarding our Icelandic tours, accommodation and activities, please feel free to contact us and we will do our very best to assist.
Happy winter holidays!
Stay updated
* By subscribing to the latest news from our blog, you consent to us storing your email address, and sending you monthly emails. You can, at any time, retract this consent.