A holiday in Lapland can be the most unforgettable experience for families and friends. With 73 days of vibrant sunlight, a summer holiday offers glorious opportunities to enjoy unspoiled nature, exciting wilderness adventures, mind-blowing scenery, lakeside peacefulness, and plenty of adrenaline hikes in the vast national parks.
Did you know that the number of reindeer in the Lapland province roughly equals that of people? Each adorable reindeer also has an owner! During the summer, they are happy to make your acquaintance at one of the local farms. No wonder they are the Finnish locals' best friends.
Here at Booknordics.com, we aim to give you the best intel on the most incredible adventure tours available to maximise your Lapland holiday during the summer.
The Untouched Lapland Region
---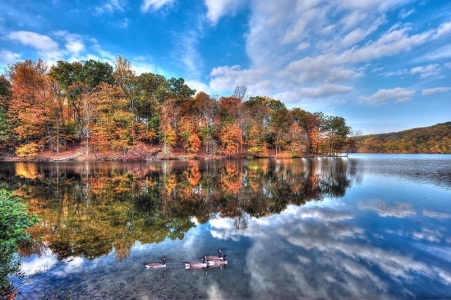 Lapland offers beautiful landscapes to capture
---
From top to bottom, Finland offers incredible regions. The country is covered from head to toe with scenery waiting to be seen, culture waiting to be explored, and heritage waiting to be heard.
Wherever you go, make sure you go outdoors and seek the ever-lasting wilderness that our Lappish land has to offer. Whoever you travel with, whether it be alone, with your family or your friends, this wonderful place and its unspoiled landscapes will envelop you with a variety of lengthy hiking trails and an abundance of wildlife.
Focusing on the gorgeous Lapland region as a destination, the official home of the Midnight Sun covers ⅓ of the beautiful Finnish country. Isn't it incredible that only 3.6% of the Finnish population lives in Lapland? That's around 184,000 people calling the region home.
Inviting travellers from across the globe, the fabulous resorts of this unspoiled region are impeccable choices for a summer holiday vacation.
The Finest Selection of Summer Tours
---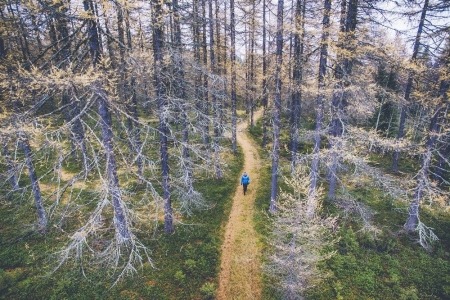 Pack your backpack and let's go - Summer adventures await!
---
Venturing out on a spectacular Booknordics.com nature tour will imprint scenery on your summer holiday like no other. From running rivers, gushing waterfalls, stretching fields, cosy lakes and high-peaked mountains - an adventure in the Finnish region will leave you breathless.
Experience canoeing, kayaking, hiking, biking, camping, fishing, ATV driving, swimming in the lakes and much more.
So what are you waiting for? Grab your camping gear, fill up your backpack, put on your walking shoes, and join us for an ultimate Nordic adventure.
1. Finnish Sauna to Relax the Body and Soul
---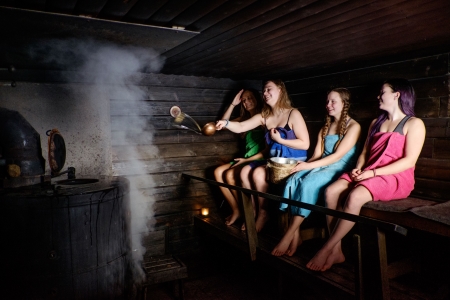 Rejuvenate with friends with a well-deserved Finnish sauna
---
Located near the Pyhä-Luosto National park at Lake Pyhäjärv, awaits your chance at an evening of relaxational bliss and spectacular Finnish cuisine. Perfect for couples and newlyweds on their summer adventure, wishing to experience a unique Finnish-style evening.
Starting at the Lucky Ranch Saloon, you will learn all about the Finnish sauna culture and how to prepare the bathing water before unwinding together and enjoying the soothing heat of a traditional wood-heated Finnish sauna.
Afterwards, hand in hand, you can refresh yourselves with a beautiful dip in Lake Pyhäjärvi surrounded by enchanting scenery and finish off your wonderful experience with a deliciously prepared Finnish dinner.
Whoever said romance never dies is correct. This is an intimate experience for a romantic's dream.
2. Summer Walking Trails and Hidden Waterfalls
---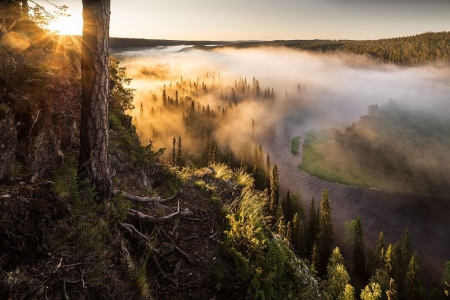 Hidden trails, national parks, waterfalls and much more!
---
Take our advice when we tell you that this summer hiking trail beats any day at the gym!
Auttiköngäs is a dream-come-true destination for avid adventurers seeking a unique, beautiful and incredible nature trail tour through the breathtaking Arctic Forest. Witness Utti waterfalls, spot Lapland's curious wildlife, marvel at the endless tundra and simply enjoy the impressive scenery is waiting for you.
To make this day even better, indulge and enjoy a tasty Salmon meal, freshly prepared over a cosy campfire by an expert guide as the overhead birdlife sings you a dinner song.
3. Taste the Nature from the Lappish Forest
---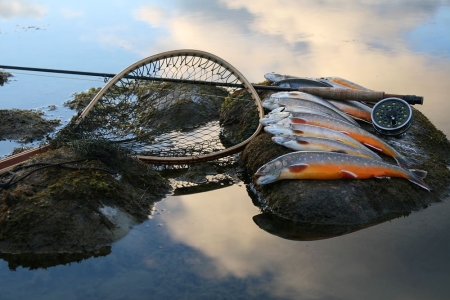 Catch delicious fresh fish from the lakes
---
Taste the gifts of the Lappish nature straight from the forest and become a delicious berry and mushroom picking expert. A perfect day outside and an ideal activity to enjoy with your loved ones.
Lapland's enchanted Finnish forests are full of wild berries and magnificent mushrooms, and with a local guide, it is easy to find the best spots. On an expertly guided tour, you'll learn all about the natural goods of the land as well as how to transform the collected mushrooms into tasty Lappish food.
Whilst tasting your hand-picked snacks, you will experience the Lappish way to grill a salmon with birch wood around a relaxing campfire and later finish the day with a relaxing sauna and swimming session under the sunset.
4. Enjoy a Fatbike Ride and Delicious BBQ
---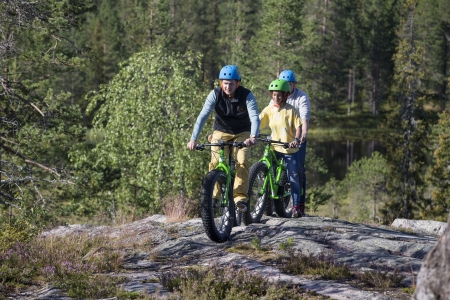 Ready for an adventure?
---
If you dream of taking a trip away from the city, into the wild, and witnessing the best of the natural landscapes, then a Fatbike adventure into the sleeping forest is perfect for you.
Experience the eternal light at midnight, soak in the surrounding views, cross gravel terrain on the beaten path, prepare a campfire, and enjoy sausage grilling while the night remains golden and the light moves us slowly into the morning.
An ideal adventure as a perfect getaway from the hustle and bustle of the crowds and into the peaceful and natural wilderness.
5. Quad Bike Adventure Under the Midnight Sun
---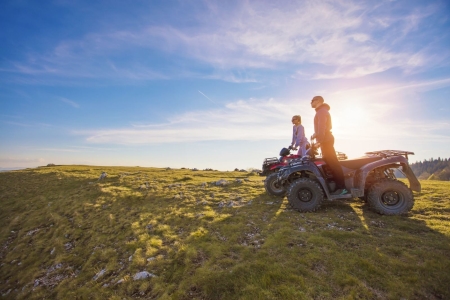 Tour with an ATV the whole summer long
---
Take in the bright lights and the beautiful golden coloured surroundings on an adult-only ATV whirl-wind adventure through the glorious Lappish forests.
Hear the revving of your engine and the laughter of your company as you whizz past luscious green fields, meandering moose, and towering trees as the Midnight sun casts spots through the openings.
As you use your energy through excitement and thrill, you will be rewarded for your efforts with a traditional Lappish BBQ consisting of tasty reindeer sausages and deliciously local blueberry juice, all while soaking in the most incredible views of the summer sun from one of the highest peaks of this fantastic adventure.
Are you ready for an adrenaline-filled evening on your perfect four-wheeler drive?
6. Meet the 'King of the Forest'
---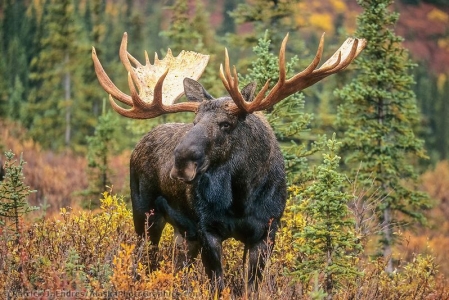 Visit the King of the Forests during the summer sunset
---
Did you know that the Moose are highly active at sunset? On this family-friendly tour, an experienced Moose guide will take you deep into the surrounding Lappish forests to meet the King in its natural habitat.
These incredible animals can reach up to 700kms in weight and 2.1 meters in height. For this reason, this tour will be provided from the comfort of a moving vehicle. Afterwards, enjoy snacks and blueberry juice while awaiting a breathtaking Finnish sunset over the luscious landscapes.
Be sure to bring your camera to capture these unforgettable moments with the animals. Who will be more excited - the adults or the kids?
7. Visit Finnish Wildlife by Canoe
---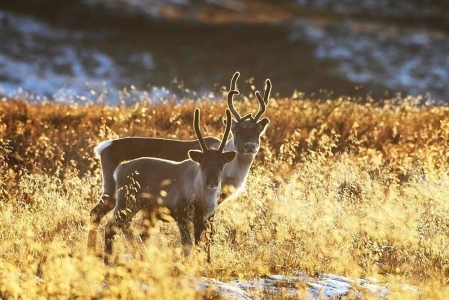 Meet the famous Reindeer of Lapland
---
The Finnish Lapland Lakeland creates a peaceful atmosphere destined to be explored by the whole family. Embark on this animal-lovers adventure where you can meet two of Laplands finest and test your canoeing skills along the open lakes of Finland.
Start by meeting and greeting the adorable huskies at their home and later venturing to the friendly reindeer farm. Learn all about their lives in Lapland while enjoying a munchable snack near the campfire and taking the perfect photograph of your interactions with these adorable animals.
A perfect summer adventure to be had with both adults and children.
8. Embrace the Pristine Nature of Lapland's National Parks
---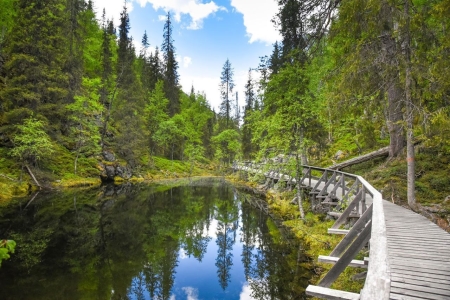 Get ready to enjoy the natural gifts of Lapland
---
Embark on a 7km hike through the glorious Pyhä-Luosto National Park. An optimal location for nature adventures with its rolling hills, colourful ravines, traditional old villages, and roaring rivers.
Enjoy the panoramic views over the southernmost summits of Lapland's breathtaking fell range and relax while indulging in some warm berry juice and freshly-made sandwiches.
Afterwards, you will be guided to the root of Kultakero Fell, Pyhä-Luosto Visitor Centre Naava houses a fascinating nature exhibition where you can learn all about the nature, geology, cultural history, and the sacred sites of the ancient Forest Sámi people.
A fascinating day out with the whole family that will grant you spectacular photos and new knowledge of Lapland's wilderness.
9. River Rafting at its Finest
---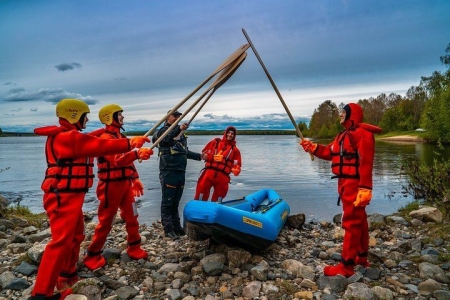 Go wild with your tribe!
---
Inhale the outdoor spirit of the Finnish Lapland. Experience the thrill of river-rafting in the Arctic wilderness and surrounding natural river landscapes on your active water adventure.
Heart-pumping and hand on the paddle, you'll race the force of the river down some of Lapland's most gloriously scenic rivers, challenging yourself to keep up the speed. A perfect activity for those wishing to view the ever-changing landscapes of Finnish nature from a different perspective whilst testing their skills and fitness in a challenging yet motivating activity.
Guaranteed to bring a few laughs and chuckles about your summer getaway.
10. Rod Fishing from the Lappish Shores
---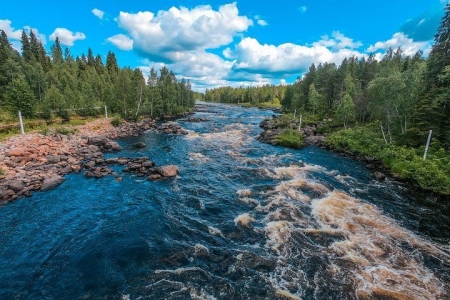 Enjoy the lakes of Lapland
---
Did you know that you can find a variety of fish in almost all of the lakes in Finland? How many fish do you think there are in total? Our guess is as good as yours!
If you are travelling as a family and want to have some fun, we have the perfect afternoon for you! Spend your summer holiday Rod Fishing from the shoreline in the fabulous Arctic Circle.
The Meltausjoki River runs freely in north-western Rovaniemi and is a perfect place for you to try a traditional Finnish activity designed to bring families together and test your skills. The most common fish in the area are Perch, Grayling, Pike, Burbot, Whitefish, Cyprinids, and Trout - and the greatest part, you get to keep all the fish that you catch!
Time to tag-team the family and see how many you can collect all together!
Plan Your Summer Adventure in Finnish Lapland
---
We can assure you that our hand-picked adventures are quality assured and offer breathtakingly wonderful experiences that you will not forget during your wonderful summer holiday in Lapland.
Want more inspiration? Check out our Summer activities for the perfect Midnight Sun adventure.
If you wish to discover more information about our incredible destinations, sign up for our email newsletter.
Stay updated
* By subscribing to the latest news from our blog, you consent to us storing your email address, and sending you monthly emails. You can, at any time, retract this consent.