Picture a Christmas market aglow with lights and ornaments, fjords sparkling in the night, and mountains and valleys blanketed in white snow while witnessing the Northern lights. Experience all this and more by traveling across Norway, Sweden, Iceland, and Finland.
Whichever winter activity you prefer—dog sledding, skiing, skating, or simply relaxing with beautiful nature—these Nordic countries' winter months of December and January offer a unique charm that will surely make your holiday season memorable!
Here are some suggestions from Booknordics.com about where to go and what kind of exciting and unique adventures you may experience in Norway, Sweden, Iceland, or Finland.
Winter Activity Ideas in Norway
---
Norway is a beautiful place to visit any time of year, but the country's northern region is incredibly stunning in the winter. Here are some of our suggested activity ideas for you to explore when you travel to Norway for your winter holidays.
1. Voyage to the Arctic Circle
---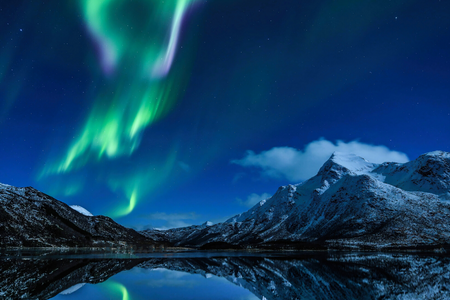 Photo Credit: Innovation Norway
Norway has achieved another victory as the "Best Winter Destination in 2022". After seeing the southern towns like Bergen and Oslo, voyage to the Arctic Circle and witness towering peaks, icy fjords, quaint fishing villages, sandy shores, and an abundance of a winter wonderland.
2. Venture to the Northern Lights Belt
---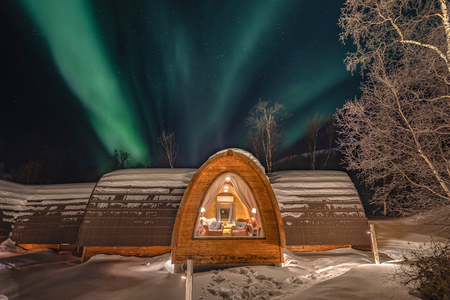 Photo Credit: Innovation Norway
Places like the Lofoten Islands and Tromsø are located in the "Northern lights belt." If you want to hunt for the beautiful dancing lights in the night winter skies, these regions offer many winter activities while basking under the Northern lights.
---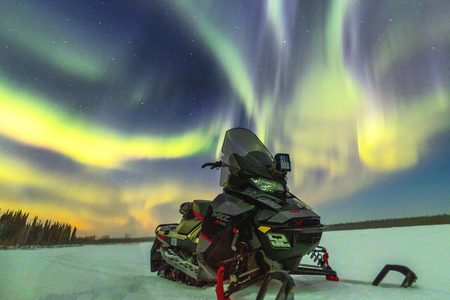 Enjoy an electric snowmobile under the Northern Lights
3. Take a trip to Kirkenes
---
Take time to travel to Kirkenes, an isolated village between the Russian and Finnish borders that offers excellent outdoor activities. Besides seeing the Northern Lights, this region gives many opportunities for snowshoe hiking, ice fishing, husky safaris, and snowmobiling tours.
---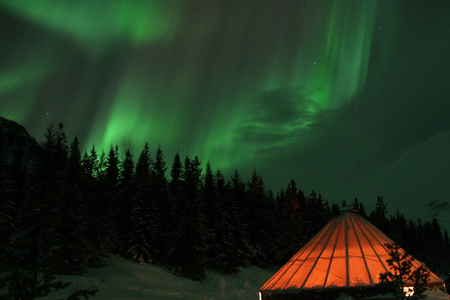 5. Experience the local Sámi culture
---
Indulge and learn about the local Sámi culture and go on wildlife-viewing excursions while staying at the luxurious Snow Hotel in this area. The hotel rests directly towards the panoramic view of the fjords while their cozy hobbit-like cabins cluster over the hillside. This unique stay can surely make anybody's artic fairy tale come true.
---
Our Top Pick: Winter Excursion in Lofoten, Norway
---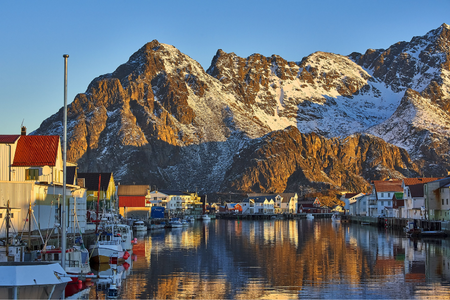 If you want to visit Lofoten, we recommend learning about the Norwegian wilderness on an action-packed day excursion to the Lofoten Islands. Take in the sights and feel the gusts of wind from this charming archipelago as you explore the many attractions the area offers and get a sense of the Islands' long and fascinating past.
Winter Activity Ideas in Sweden
---
The beauty of Sweden in the winter is exemplary. Between December and March, the country is blanketed by snow but comes alive from various seasonal customs.
Visit the far northern region of Lapland for the best wintertime experiences in Sweden. Envision a place where the lights of the north shine over frozen lakes, herds of reindeer, and icy meadows. Enjoy a once-in-a-lifetime holiday experience where one can go for wildlife safaris and hiking, all while discovering the rich Sámi culture.
1. Discover Swedish Lapland
---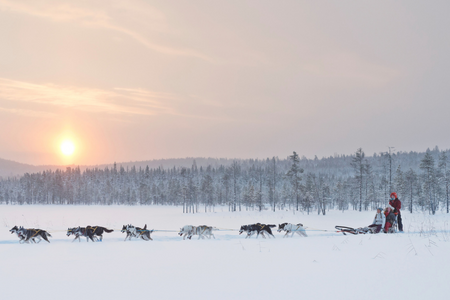 Dog sledding in Swedish Lapland
---
Swedish Lapland, found in the country's far north (or Laponian Sweden), was designated as a UNESCO World Heritage Site due to its wilderness vistas and the heritage of the indigenous Sámi people. In this region, do not miss the chance to visit the Arctic circle in search of the Northern Lights or have a wilderness safari while getting more insights into the Sámi way of life.
---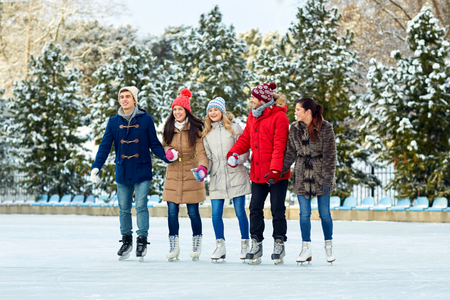 Enjoy ice skating in Sweden
2. Ice Skating in Stockholm
---
Ice skating is a favorite activity to do during the winter season in Stockholm.
Sweden is one of the few countries worldwide that can provide suitable settings for natural ice skating. Between the middle of December and the beginning of March, Stockholm's finest frozen lakes are at their most beautiful. These lakes provide the cleanest ice throughout the season, allowing everybody to skate at any speed while remaining silent and listening to the sounds of the surrounding nature. The sound of blades gliding over the ice will be stunning and enchanting.
---
Our Top Pick: Northern Lights Tour in Abisko, Sweden
---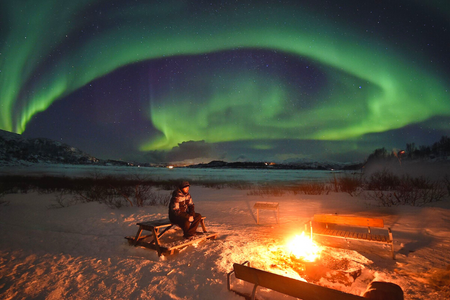 Witness the waterfalls in Iceland
Abisko National Park is one of the best places in the world to see the Northern Lights due to its blue hole and microclimate. On this tour, you will enjoy a Lappish BBQ dinner in a Sami tent or cozy wooden cabin before you set off on your adventure with your local guide, who is excited to tell you all about the Northern Lights and the history of the Vikings!
For more ideas on what to do and where to stay in Sweden, read our blog about where to discover the northern lights in Sweden.
---
Winter Activity Ideas in Iceland
---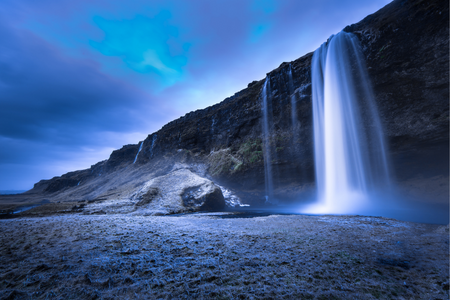 Witness the waterfalls in Iceland
---
A trip to Iceland in the winter is an adventure for keeps. The world's most dramatic and unique landscapes welcome you with open arms and a touch of magic. With near-freezing temperatures, stunning landscapes, and the glorious Northern Lights, what's not to love about Iceland in the winter?
---
1. Ice Caving and Snowmobiling
---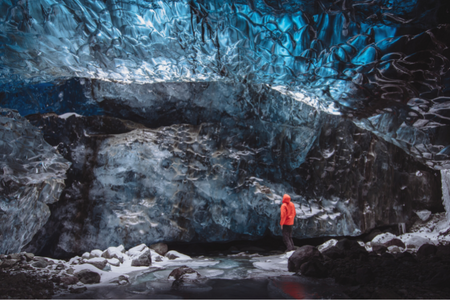 Ice Caves in Iceland
---
Iceland offers numerous winter activities, such as ice caving and snowmobiling. The Icelandic glaciers are another option. Alternatively, you may take a road trip through the beautiful countryside. Be amazed by the glistening icebergs, the towering waterfalls, and the volcanoes crowned with glaciers.
Our Top Pick: Glacier Lagoon Tour in Southern Iceland.
---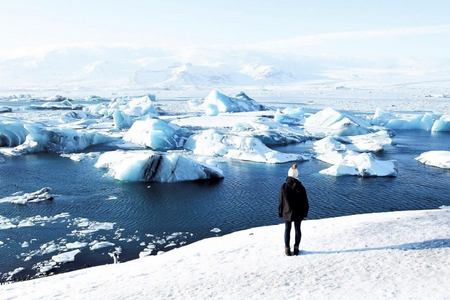 Glaciers in Iceland
---
Tour the stunning scenery of southern Iceland and learn about the history and creation of the most significant European glacier by seeing its outflow at Jökulsárlón Glacier Lagoon with a local guide.
For more tips and inspiration, please read our blog about exploring Iceland in the winter.
Winter Activity Ideas in Finland
---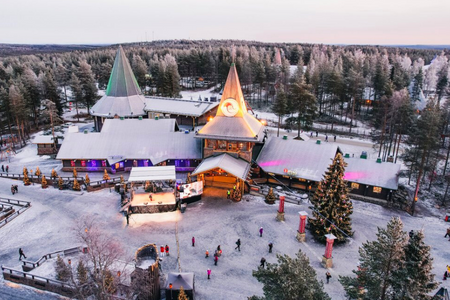 Photo Credit: Visit Rovaniemi
---
The Finnish Lapland is a must-see in the winter, not only because of the beautiful, snowy scenery. The region and its gorgeous surroundings are just waiting to be explored, and these exceptional selections of Nordic activities can be the perfect way to do so.
1. Stay in a glass igloo
---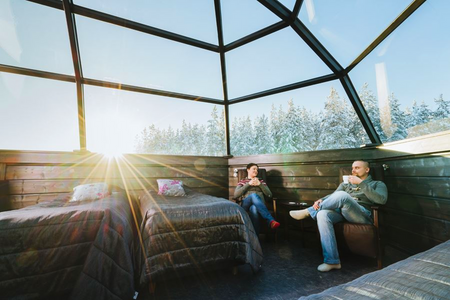 A unique stay in Finland
Enjoy a unique stay in a glass igloo, and keep an eye out for the Aurora Borealis from your window's panoramic view.
2. Visit the Santa Claus Village
---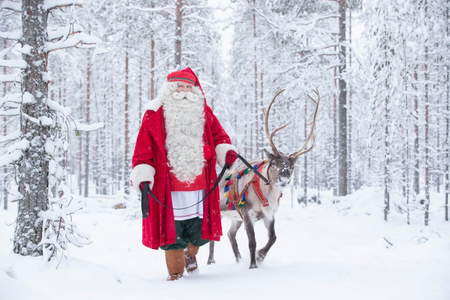 Santa Claus with his reindeer in the winter in Finland
Santa Claus Village, a popular tourist destination, can be another activity to add to your list. The entire family will love taking a trip led by Santa's reindeer through the snow or exploring the husky farm and meeting some new companions.
3. Snowmobiling or snowshoeing
---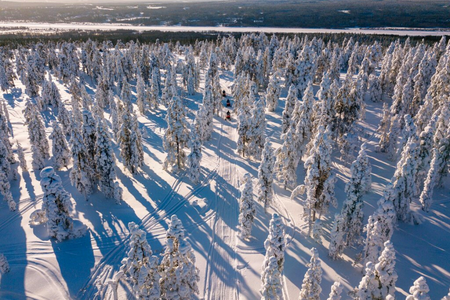 Snowmobiling in Lappish forests
---
For adventurists, the Lappish woods gives many slopes to ski down or go on exciting snowmobile trips. Or, try exploring the tundra and mountains by snowshoeing through the wilderness.
4. Ice Fishing or Ice Floating
---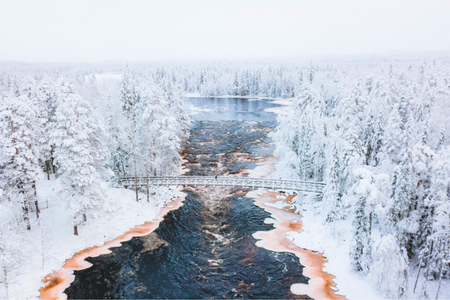 Lappish forests in the winter
---
Try ice fishing or ice floating on a frozen lake in Rovaniemi or Levi, Finland. Or, unwind in a traditional sauna, just as a native would.
Our Top Pick: Snowmobile Safari to Santa Claus Village in Finland
---

Drive your snowmobile through the wilderness until you reach Santa Claus Village. Discover his world of reindeer and elves, and visit Santa himself.
This snowmobiling tour takes approximately one hour and is also suitable for children seated in sleds. Your guide is with you throughout the day to give tips for things to do at the Arctic Circle and instruct you in using the snowmobile. What a great way to spend a winter day!


Sign up for our newsletter
---
To start planning your winter trip to the Nordics, sign up for our email newsletter to receive all the latest news and updates regarding our hand-picked adventurous itineraries and newly updated tours.
If you have any questions or concerns, please get in touch with us for further information, and we will do our best to accommodate you.
Stay updated
* By subscribing to the latest news from our blog, you consent to us storing your email address, and sending you monthly emails. You can, at any time, retract this consent.